Folayang Has One Important Point To Prove At ONE X, Says Team Lakay Coach
KEY POINTS
Eduard Folayang looks to defy odds against John Wayne Parr in their Muay Thai match
Team Lakay coach Mark Sangiao feels that Folayang has a point to prove at ONE X
Sangiao feels speed favors Folayang over Parr
Eduard Folayang has been under scrutiny for the past two years or so as the beloved Filipino mixed martial arts (MMA) superstar has dropped his last four outings and has not won a single bout since November 2019.
Several fans and experts believe that the ship has sailed for Folayang, calling for his retirement. However, the former ONE lightweight champion is adamant that he still has what it takes to carry on and close out his prizefighting career on his own terms.
Mark Sangiao, the longtime coach and close friend of Folayang, stressed that the 38-year-old native of Baguio City, Philippines has a chance to prove his naysayers wrong in his return to action.
Folayang is scheduled to lock horns with legendary Australian striker John Wayne Parr in a three-round Muay Thai bout on the "Grand Finale" card of ONE X, which takes place at the 12,000-seater Singapore Indoor Stadium on Saturday, March 26.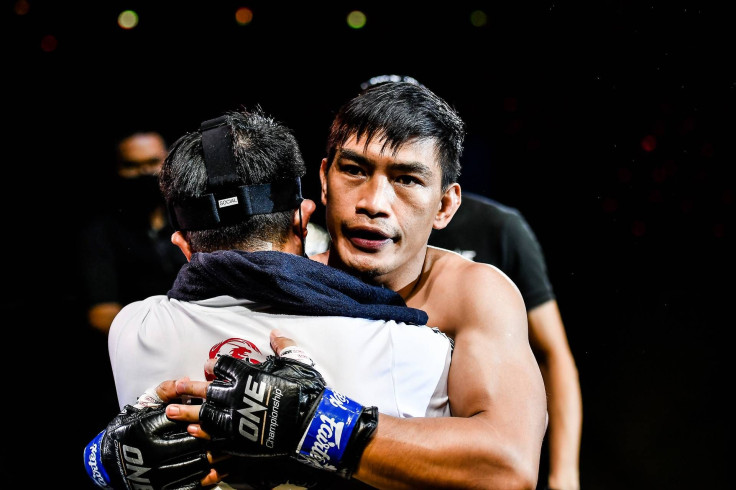 The Team Lakay veteran's decision to go out of his comfort zone and compete in a Muay Thai clash against an icon of the sport was questioned by many onlookers, but for Sangiao, it is a risk that could grant Folayang a clean slate.
"No question. Eduard's recent fight record is not looking that good, and a win will pull that record up. This will just further cement the position he has already carved in martial arts," Sangiao told International Business Times sports editor and combat sports analyst Nissi Icasiano in an exclusive interview.
While odds lean on the 45-year-old Parr to walk away with the 100th victory of his illustrious kickboxing run at the expense of Folayang, Sangiao would rather look at his ward's edge in terms of speed and being the much younger fighter.
"I'd say speed and agility will play an advantage for Eduard in this fight," the Team Lakay headmaster assessed.
"We know 'JWP' is a legend, and Eduard is entering a realm where 'JWP' reigned as a king. But yes, we also know that age should not be ruled out in this sport and this applies to everyone. There is no doubt that 'JWP' will be striding to this war fully primed, but last fight or not, aged or not, both of these warriors will be putting their hearts and souls into this battle."
Although the said encounter will be contested under Muay Thai rules, both men will slug it out inside the cage wearing four-ounce MMA gloves.
Sangiao feels that having the Muay Thay tiff in that environment will work in the favor of Folayang.
With "The Landslide" figuring in his all-striking match for the first time since he won the gold medal in the wushu sanda category at the 2011 Southeast Asian Games, Sangiao assured that Folayang's transition back to his roots was smooth-sailing.
"Eduard came from a kickboxing and wushu background. Shifting from MMA to Muay Thai doesn't really need a huge adjustment from Eduard's end," he bared. "We have talented athletes from the Philippine national kickboxing and Vovinam teams who helped out during this training camp."
"It is indeed a high-risk, high-reward contest, but Eduard is that do-or-die athlete. He will be there and will do what it takes to get that upper hand."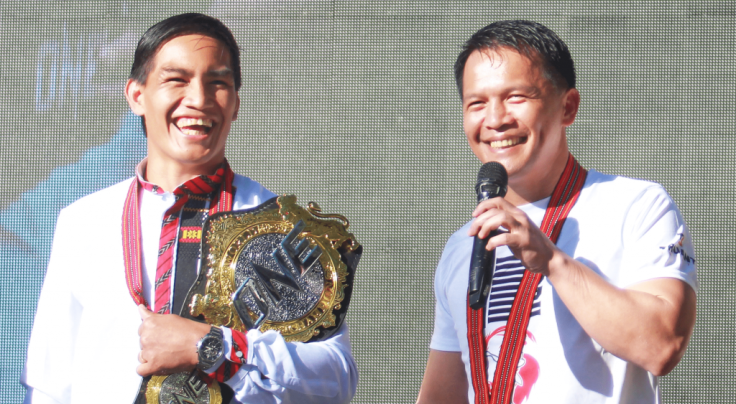 © Copyright IBTimes 2023. All rights reserved.