Food Prices Drop, But Food Waste Increases, Reports Say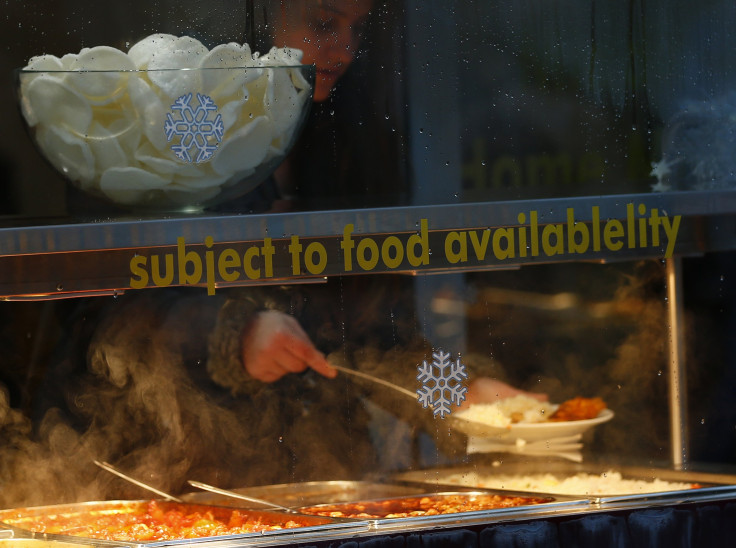 A new report released by the Food and Agriculture Organization of the U.N. showed that worldwide food prices dropped for the third month in a row in December 2012, to its lowest level since June 2011. On the whole, 2012 was a cheaper year to buy food than 2011, according to the FAO food price index.
This means that any fears that people had about sky-rocketing food prices and a potential food crisis can be temporarily set aside. The issue of expensive food was a particular concern for areas like the Sahel region of Northern Africa, which had been ravaged by a drought for the better part of last year.
The FAO report said that sharpest price declines were seen such staples as sugar, dairy products, oils and fats. FAO Assistant Director-General Jomo Sundaram attributed the falling prices to "flagging demand in a stagnant international economy," he said in a statement.
However, that demand might not flag for very long.
Another report released on Thursday from the Institution of Mechanical Engineers, a U.K.-based engineering society and think tank, claimed that of the four billion tons of food produced annually worldwide, up to half of it ends up going to waste. There are a myriad of reasons why, such as poor harvesting, storage and transportation methods, in addition to just plain old consumer waste.
Other reasons include overly conservative "sell-by" dates, driven mostly by grocers looking to avoid legal actions, as well as a misunderstanding of what these dates mean on the consumer end.
Different countries waste food at different points in the supply chain, but in developed countries, the tossing away of good food is particularly egregious. Western demand for aesthetically pleasing food means that, for example, supermarkets throw out hundreds of thousands of otherwise-healthy apples, just because they happen to have a bruise.
Current farming practices, the report said, also waste huge amounts of water, given that much of the produce will never make it to the supermarket because it simply doesn't look right to consumers.
Even if prices continue to drop, food waste will be a huge problem by 2075, the IME said, predicting that the world's population is supposed to reach 9.5 billion by then.
The IME report emphasized that Western cultural standards for food represented one major change that would need to happen to help preserve finite food resources.
© Copyright IBTimes 2022. All rights reserved.
FOLLOW MORE IBT NEWS ON THE BELOW CHANNELS