Forced To Wear High Heels At Work? UK Petition Fighting Sexism Tops 100K Signatures, Parliament To Consider Debate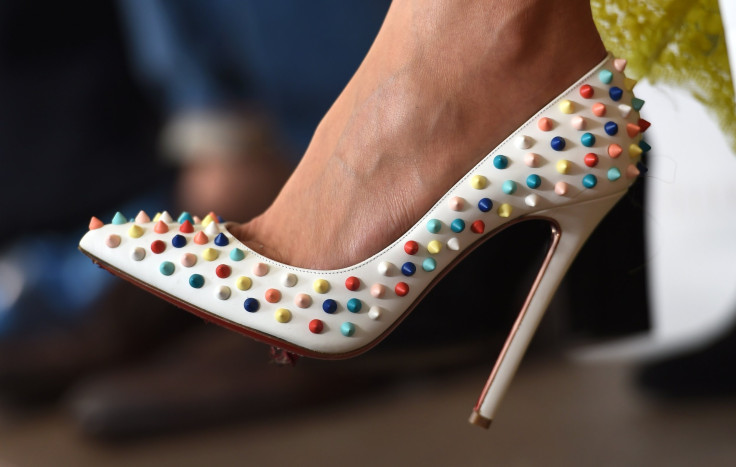 Women in the workplace face myriad challenges their male counterparts don't. From the gender wage gap to unconscious bias to insufficient maternity leave, the path to professional success can be paved with a series of gendered obstacles. But thanks to a recent petition, British women may have one problem fewer with which to contend.
A petition to make it illegal for women to be forced to wear high heels in the office has reached more than 100,000 signatures and now must be considered for debate in Parliament. The online petition began after a highly publicized incident in London in which Nicola Thorp, 27, was sent home from her temp job as a receptionist for wearing flat shoes after the agency told her she must wear heels measuring 2-4 inches high.
After Thorp filed the petition, the temp agency she works for changed its policy so that women would not be forced to wear heels. When an official petition filed with the government reaches 100,000 signatures in Britain, however, Parliament must respond to it and consider it for possible debate. Parliament debated barring Republican presidential candidate Donald Trump from entering the country after a petition on the subject surpassed the 100,000 mark earlier this year, and it is expected to make a decision in the coming days on whether to schedule a debate for the high heels petition.
"I'm so overwhelmed," Thorp told the BBC. "It shows it is an important matter and it is a step in the right direction."
Several members of Parliament have taken up the cause and signed the petition or pledged their support to Thorp. "The idea that in 2016 a woman can be sent home from a professional job for daring to not wear high heels is as preposterous as it is archaic," Labour Party Member of Parliament Tulip Siddiq told the Telegraph, adding, "The fact that this sort of overt sexism still bubbles under the surface of our professions is demeaning and unacceptable."
© Copyright IBTimes 2023. All rights reserved.