Ford Focus And Fiesta Transmission Repairs: How To Get An Extended Warranty Or Reimbursement?
Ford (F) has extended the warranty on the DPS6 transmission of its Focus and Fiesta vehicles. The warranty covers the clutch and related hardware of "certain 2014-2016 model-year vehicles." The company also announced their it will reimburse customers for repairs that would have been covered by the warranty.
Ford made the announcement on Wednesday, following reports that its Focus and Fiesta vehicles had transmission issues that were not being resolved by recall updates.
"Ford understands and regrets that many customers have been inconvenienced and frustrated by the performance of the DPS6 transmission," Dave Filipe, vice president of powertrain engineering at Ford said in a statement. "Earning and keeping the trust of customers is vital to everything we do. That is why Ford and its dealers have gone to great lengths to improve the performance of the transmission."
For the clutch and hardware warranty, Ford is extending it from five years and 60,000 miles to seven years and 100,000 miles. The warranty covers 2014 to 2016 models of the Focus built from July 4, 2013, to Nov. 5, 2015, and 2014 to 2015 Fiesta models built from July 4, 2013, to Oct. 15, 2014. Ford has also extended the transmission warranty to 10 years or 150,000 miles.
Ford also said Focus or Fiesta owners that would receive the extended warranty but have already paid for clutch repairs on their vehicle will be reimbursed by the company. All affected Focus and Fiesta owners will receive a personalized letter from Ford. Questions about the extended warranty or reimbursement can be directed to the company's special customer assistance hotline at 1-833-805-3673 or Ford dealer.
Ford said it will also contact about 165,000 Focus and Fiesta owners to offer them a free software update. The update will provide enhanced warning if the transmission control module would fail to operate properly. In some cases, Ford said it will replace the module for free for up to six months after the 10 years and 150,000-mile warranty has expired.
According to the automaker, 84 percent of Focus and Fiesta vehicle have already received the update. With the update, Ford said all Focus and Fiesta vehicles on the road will have the latest components and software updates needed for the DPS6 transmission or have the extended warranty.
The automaker said the offering of the extended the warranty on the Focus and Fiesta was "based on the latest in ongoing analysis of customer-satisfaction and quality data."
Vehicle updates can also be found at Owner.Ford.com by entering the vehicle identification number (VIN).
Shares of Ford stock were down 2.81 percent as of 3:02 p.m. ET on Wednesday.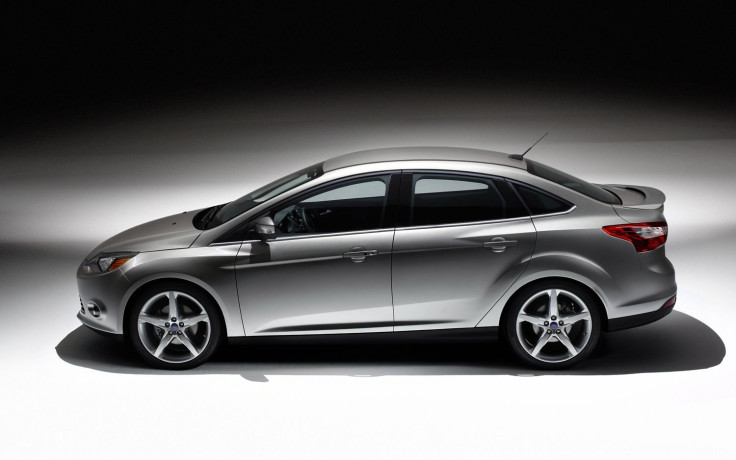 © Copyright IBTimes 2023. All rights reserved.