Ford Fusion 2013 at Detroit Auto Show: Ford Looks to Take Over Midsize Market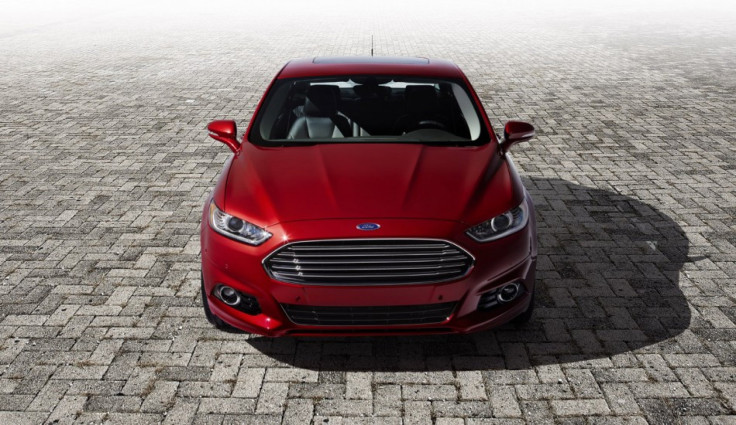 DETROIT -- Ford chose a fitting venue to make the 2013 version of its midsize Fusion here at the North American International Auto Show in Detroit on Monday.
In the Joe Louis Arena that neighbors the Cobo Center -- which harbors most of the other brands in the auto show -- Ford's executives took center stage. Each introduced the next -- from Americas president Mark Fields to CEO Alan Mulally to vice president of global product development Derrick Kuzak.
They all raised their arguments of why the Ford Fusion will be the center stage in the crucial midsize market in which Ford is seeking to gain even more market share.
The time is right to change the way people think about midsize cars, Fields said in prepared remarks, spinning around gradually in his speech to address the hundreds in attendance on the first day of the press preview at the Detroit Auto Show.
Ford is betting that a sleeker, better-refined and more technologically inclined model of its best-selling model can make even further inroads in the midsize market. That market, the most competitive in the industry, includes the titans of the Toyota Camry and Honda Accord.
Ford went so far as to even call out its newfound rivals Monday in its production, making note of their steep declines in 2011 sales -- and even earlier, saying they never rebounded from the global economic downturn.
What you might not realize is that Camry and Accord never recovered, Ford's pre-produced video blared on screens around Joe Louis Arena. They saw further sales and share losses more than a year before the 2011 earthquake and tsunami. Ford said Camry sales have dropped 31 percent since 2007, and Accord sales dipped 28 percent.
Ford's Fusion still trails Toyota's Camry but its momentum from 2011 is hard to ignore. And it even outsold the Accord last year. While Camry sales fell almost 6 percent and Accord sales plummeted 16.6 percent in 2011, the Fusion had its best-selling year to date since the model's launch in 2006.
The Fusion has upped its market share by 5.2 percentage points since 2006. It sold about 240,000 models in 2011, Ford said. And it has become Ford's best-selling vehicle.
Fusion is a key contributor to Ford's car renaissance, said Samantha Hoyt, the Fusion's marketing manager. Fields said the Fusion is Ford's conquest nameplate.
Ford said the Fusion is the new face of the company, and its redesign speaks to that. Ford's executives touted that design often, as well as its fuel economy and advanced technologies like the new lane-keeping system.
Already, comparisons in its grilles have been made to those of Aston Martin, which is a former Ford brand. It will be available in three different gas versions, hybrid and plug-in hybrid models. Ford said the plug-in hybrid can get up to 100 miles per gallon equivalent.
The lane-keeping technology, meanwhile, warns drivers when they are straying too far outside of their lanes.
Ford said that 43 percent of customers that trade in their midsize cars do so because they want something different. And different describes this midsize Fusion.
Out vision for Fusion was clear -- deliver the very best of what 'One Ford' stands for, Kuzak said, referring to Mulally's vision of a unified global Ford brand. We brought our global teams together around a blank slate with the charge to develop a midsize car with groundbreaking design and jaw-dropping fuel economy -- one that featured technologies to help make our customers safer and better drivers.
This car is the result.
© Copyright IBTimes 2023. All rights reserved.