Foreign Aid to Pakistan is 'Curse': Imran Khan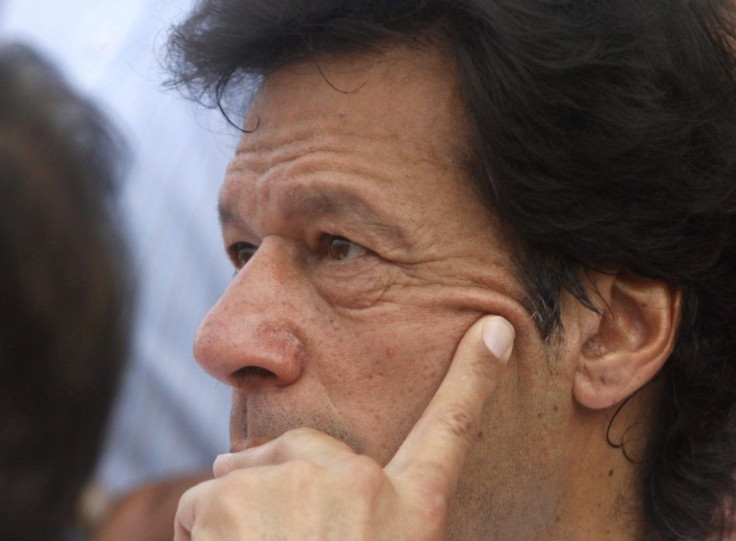 Pakistani opposition politician and former renowned test cricketer Imran Khan has called for Britain to reduce aid to Pakistan, citing that the money is wasted by corrupt government officials.
Khan told BBC Radio that poverty in Pakistan is now more prevalent than ever and that very little international financial aid ever reaches its intended beneficiaries.
If we don't have aid we will be forced to make reforms and stand on our own feet, Khan said.
Nonetheless, the British government plans to raise its annual aid to Pakistan from £140-million ($217-million) to £350-million($543-million) over the next few years.
Khan has also called for a reduction (or elimination) of aid from the Unites States. He asserts that Pakistan should resolve its terrorism woes on its own without outside interference.
Khan, a prominent member of the Pakistan Movement for Justice (Pakistan Tehreek-e-Insaf) party, said money from overseas has been a curse to his country.
Unfortunately, aid has been a curse for Pakistan. Total aid is about $20-billion. This $20-billion is not helping the people of Pakistan, he said.
He has called the war on terror an unwinnable war and that the only hope for peace was through a "political settlement."
Khan has long complained that U.S. military involvement in Pakistan to root out militants was "totally counter-productive" and has only caused more death and violence in the country.
Last May, after U.S. commandoes killed Osama bin Laden in a compound in northern Pakistan, Khan told the Sydney Morning Herald newspaper of Australia: The biggest lesson to learn [from the raid] is that Pakistan should stand on its own feet, say no to aid and be a sovereign country. Our government policies have been dictated by aid, they have enslaved us by aid.
Khan added: The worst is that we have completely lost our credibility and we are so vulnerable. As we have been accused of harboring the world's biggest terrorist that means any act of terrorism that takes place anywhere, all fingers will be pointing at Pakistan … the country stands terribly exposed. We could end up paying an even higher price than we have already paid.
He has also repeatedly called for Pakistan's president Asif Ali Zardari and Prime Minister, Yusuf Raza Gilani to resign.
No one believes [Zardari and Gilani] in Pakistan, no one believes them abroad,'' he said. ''So what are they doing there? They have failed on all fronts.
© Copyright IBTimes 2023. All rights reserved.
FOLLOW MORE IBT NEWS ON THE BELOW CHANNELS