Former AIG CEO Maurice Greenberg's Lawsuit Against US Government Goes To Trial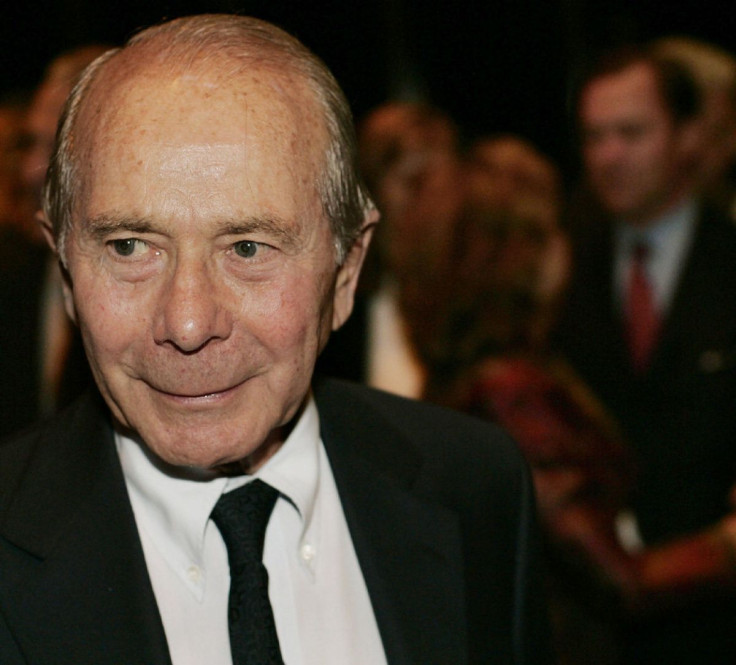 Talk about biting the hand that feeds you. After the biggest corporate bailout in history, when the U.S. government committed $182 billion to rescue AIG as it teetered on the verge of bankruptcy, the insurance giant's former chairman sued the feds, claiming that the terms were too onerous for the company and harmed shareholders.
Three years after Maurice Greenberg, AIG's chairman for almost three decades, first filed suit, the case finally comes to trial in a Washington, D.C., courtroom next week with testimony likely from such high-profile names as former Federal Reserve chairman Ben Bernanke and former Treasury Secretary Tim Geithner. In the lawsuit, which seeks $40 billion, Greenberg claims that the government ended up strong-arming AIG into a high interest rate and gave away billions to the firm's trading partners on Wall Street, effectively cheating shareholders.
The Justice Department calls the case a "conspiracy theory," noting that AIG's board agreed to the terms of the bailout and that common shareholders' stake in the company ended up being worth more than it was before the bailout. Greenberg originally filed suit in 2011 in New York federal court, but the case was dismissed and the current trial will be heard at the United States Court of Federal Claims. Greenberg has raised money from prominent Wall Street figures, such as former NYSE director Ken Langone and private equity executive Chris Flowers, reports the New York Times.
Here is Greenberg's complaint:
Greenberg's Suit Over AIG Bailout
© Copyright IBTimes 2023. All rights reserved.