Former Contributor To French Satirical Weekly Charlie Hebdo: 'I Really Hold It Against You, Charb'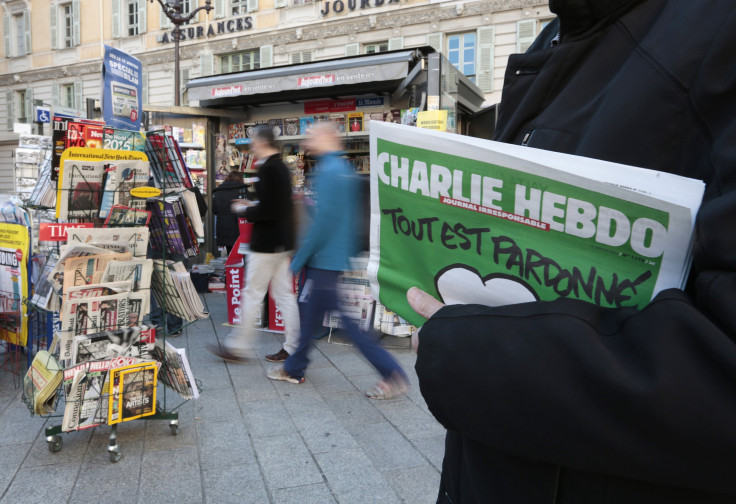 Henri Roussel, one of the founding members of Charlie Hebdo, holds the satirical weekly magazine's murdered editor, Stéphane Charbonnier, responsible for letting his staff publish provocative content that eventually led to the deadly attack last Wednesday that left him and 11 others dead at the publication's Paris office.
Roussel, 80, used the pen name Delfeil De Ton in an angry article published in France's left-wing magazine L'Obs (formerly Le Nouvel Observateur), which was published Wednesday. He contributed to Charlie Hebdo's first edition in 1969.
"Charb, who preferred to die and Wolin [Georges Wolinski] who preferred to live. I really hold it against you, Charb. Peace to your soul," Roussel wrote in the last line of the article.
"I'm now going to be unpleasant about Charb. Charb? The first one assassinated by the murderers? The one who was asked for by name? Yes, that one. I know, it isn't done. I am too hurt. And when I meet Charb, I won't hide what I think," Roussel wrote.
Matthieu Croissandeau, L'Obs' editor, told the Telegraph he decided to publish the article because "in an edition on freedom of expression it would have seemed to me worrisome to have censored his voice, even if it is discordant. Particularly as this is the voice of one of the pioneers of the gang."
In the article, which is both somber and filled with rage, Roussel writes that he had long condemned Charlie Hebdo's continued publication of offensive content after receiving death threats.
He blamed Charbonnier for putting the staff in danger repeatedly, despite the clear threats the magazine had received. Charbonnier was also under police protection after receiving direct threats and showing up on al Qaeda's "wanted" list in 2013.
"He was the chief. What need did he have to lead them to the escalation?"
This was not the first time Roussel had written for Nouvel Obs. In November 2011 the Charlie Hebdo offices were the site of an attack from locals after the staff published an edition nicknamed "Charia Hebdo," mocking Shariah, or Islamic law.
"I think we were unaware and imbeciles who took unnecessary risks. We thought we were invulnerable. It shouldn't have been done," Roussel wrote in Le Nouvel Observateur after the 2011 attack.
© Copyright IBTimes 2023. All rights reserved.