Charlie Hebdo Attacks: Officials Race To Sort Out Al Qaeda Links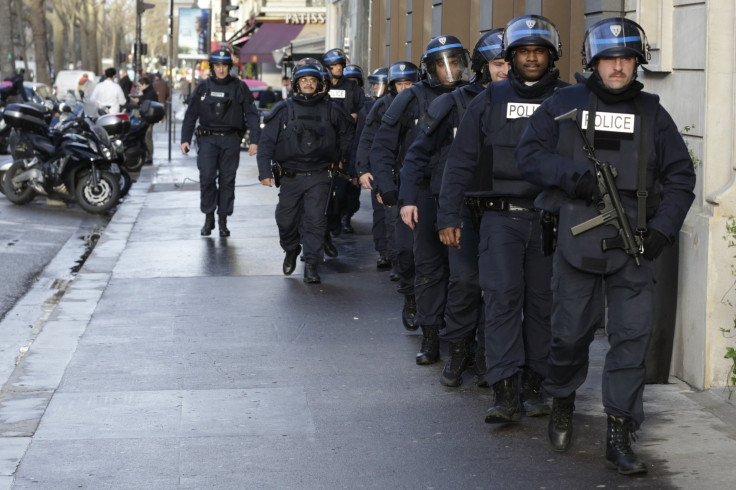 Questions are still swirling around al Qaeda's possible involvement with this week's violent attacks in Paris – a shooting at a French satirical magazine's office and two hostage-taking incidents. If al Qaeda is confirmed to be behind the attack, Western countries will be forced to reassess the terrorism group's threat on their soil -- but it wouldn't necessarily mean al Qaeda is making a major comeback, analysts say.
A French intelligence agency reportedly told U.S. officials that Saïd Kouachi, one of the suspected attackers in the shooting of the Charlie Hebdo satirical magazine's office, had traveled to Yemen in 2011 and may have trained with the al Qaeda affiliate there, al Qaeda in the Arabian Peninsula (AQAP). His brother and second suspected attacker, Chérif Kouachi, also spent 18 months in prison for his involvement with a group sending volunteers to fight with jihadists in Iraq.
Local reports cited witnesses of the Charlie Hebdo shooting who said the attackers told them to "tell the media it was al Qaeda in Yemen," and on Friday afternoon, the Intercept published a statement from an anonymous AQAP source saying the group directed the attack. But the precise links between al Qaeda and the attacks are still under scrutiny.
Many analysts have said the attacks suggest involvement from a terrorism organization due to signs of high-level training and sophistication that separate them from lone wolf attacks. Al Qaeda also is engaged in a fierce battle for influence against its rival, the Islamic State group, and a high-profile assassination of Western targets could be seen as a strategic move for the group to win more jihadi hearts and minds.
Will McCants, a counterterrorism expert and Brookings fellow, said that if AQAP was indeed behind the shootings, it could foreshadow more attacks in the West. "I think it's a herald of what's to come, especially since you have a lot of Europeans abroad fighting who are going back home," he said. He pointed out the four-year gap between Saïd Kouachi's reported visit to Yemen and the Charlie Hebdo killings this week. "People will bide their time, particularly if they're getting orders from someone in an organization. They will be patient," he said.
Other terrorism analysts have analyzed al Qaeda's possible involvement through the lens of its ongoing competition with the Islamic State group, also known as ISIS, which became a primary target in the U.S.' counterterrorism fight in 2014. Al Qaeda's core leadership disavowed ISIS in February 2014, and AQAP also has denounced ISIS' brutal beheading tactics. ISIS also has battled with al Qaeda's Syria affiliate, the Nusra Front, for influence. "By killing a dozen in Paris, al Qaeda is throwing down the gauntlet to IS," wrote Al-Monitor's Antoun Issa on Thursday.
A direct al Qaeda link to the Paris attacks would indicate that the group "still knows how to grab and hold attention, and it is signaling that it has not backed off its primary goal to get Western powers out of the Middle East," McCants said. But it still wouldn't indicate a grand resurgence of the group by any means.
"The fact that it was this kind of shooting spree suggests to me that more elaborate plots just fizzled, and that AQAP, if it was indeed them, finally decided to use what few assets they had at their disposal to carry out this attack." Al Qaeda has usually aimed for more "spectacular" operations, he said, and Wednesday's attack suggests they had just run out of bigger options.
"Something on this scale – I don't think it suggests they have in any way gone back to pre-9/11 [status]," McCants said.
© Copyright IBTimes 2023. All rights reserved.