Former Filipino Athlete, UCLA Star Faces 40 Years In Prison For $37M Cannabis Fraud
KEY POINTS
David Joseph Bunevacz, 53, pleaded guilty to one count each of securities fraud and wire fraud
He raised between $37 million and $45 million from investors but used most of the money on his "opulent lifestyle"
Bunevacz, scheduled to be sentenced on Nov. 21, could face up to 40 years of jail time
Calabasas, California -- A local man convinced investors into giving him at least $37 million to fund cannabis vaping businesses and used a "vast majority" of the funds to finance his "opulent lifestyle" instead, prosecutors said.
David Joseph Bunevacz, 53, appeared before a federal judge in California's Central District Monday to plead guilty to one count each of securities fraud and wire fraud, Rolling Stone reported. He had been arrested in early April over charges related to a scheme to defraud cannabis industry investors.
Bunevacz, a former decathlete for the University of California, Los Angeles, who also represented the Philippines' national team in the past, allegedly raised between $37,166,737 and $45,068,227 from more than 10 investors to fund companies marketing cannabis vape pens.
The Calabasas resident created several business entities, including Holy Smokes Holdings LLC and Caesarbrutus LLC, claiming they were involved in the cannabis industry and the sale of vape pens containing cannabis products such as Cannabidiol oil and Tetrahydrocannabinol, his plea agreement read.
Bunevacz falsely told at least one investor that he had a longstanding relationship with a Chinese manufacturer of disposable vape pens, according to the U.S. Attorney's Office for the Central District of California (USAO-CDCA).
He also falsely claimed he had obtained "raw pesticide-free oil" sent to a "lab that infuses the flavors into the oil with our proprietary custom process that renders the vape flavoring smooth and discrete," according to court documents.
Additionally, Bunevacz provided investors with forged documents such as bank statements, invoices and purchase orders to support his claims of the businesses' success and the need for investor funds.
However, instead of using the funds he had raised to finance business operations, Bunevacz "misappropriated the vast majority of the funds to pay for his own opulent lifestyle," the USAO-CDCA said.
Bunevacz reportedly gambled away more than $8 million at casinos and spent more than $200,00 to throw a sweet sixteen birthday party for his daughter. He also used the money to buy cars, horses, and luxury goods, including diamond earrings, a Rolex and Hermes bag.
Overall, Bunevacz admitted to causing losses of at least $28,409,112 out of the money he raised from investors.
Bunevacz perpetrated the scam for more than a decade and went to elaborate lengths to deceive his victims, per Rolling Stone.
"To create the false appearance that his companies were engaged in legitimate business activities, Bunevacz registered various shell companies, including several with names similar or identical to those of legitimate cannabis businesses. To conceal his control of these shell companies and the bank accounts associated with them, Bunevacz listed other individuals, including his stepdaughter, as the corporate officers of the shell companies," prosecutors explained.
Bunevacz's sentencing has been scheduled for Nov. 21.
Each charge Bunevacz pleaded guilty to carried a maximum prison sentence of 20 years, which means he may face up to 40 years of jail time.
Bunevacz was also initially charged with money laundering and identity theft in line with his fraud charges. But the U.S. Attorney's Office will move to dismiss those charges as part of his plea deal.
However, the judge may consider the dismissed charges when establishing sentencing guidelines.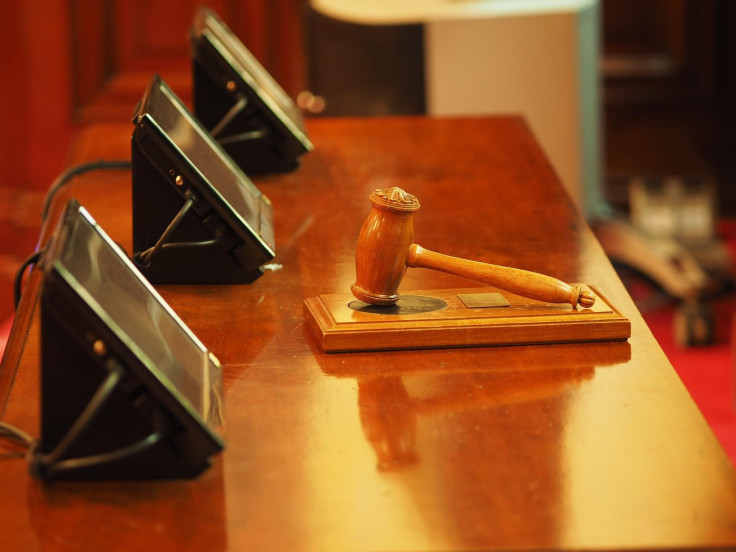 © Copyright IBTimes 2023. All rights reserved.