Former Libyan General Gains New Allies In Fight Against Government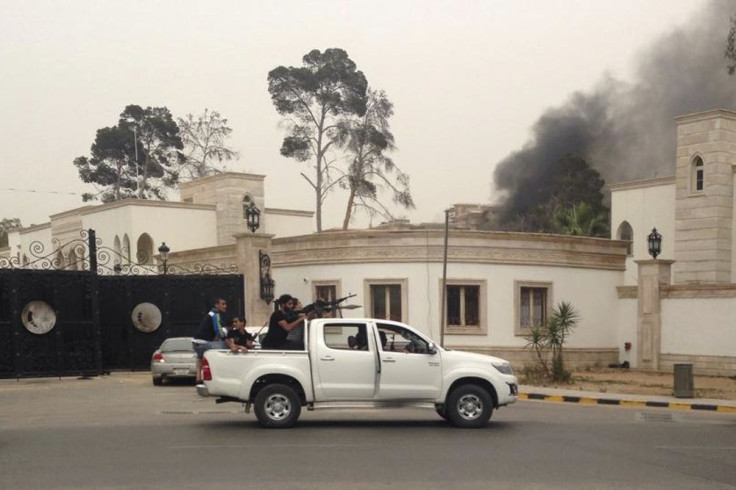 Military forces in the eastern part of Libya on Monday pledged their alliance to former Gen. Khalifa Hifter after he staged an offensive over the weekend, attacking military bases and the parliament building in Tripoli in what was considered the most intense fighting in the country since the 2011 revolution.
An air force base in the eastern city of Tobruk said in a statement Monday that it would support Hifter and that its personnel wanted to fight extremists. In a video released on Facebook, the special forces unit also announced their support for Hifter. The special forces unit is highly skilled and is currently deployed in Benghazi to help control the violence caused by Islamist rebel factions. In a statement on the official Facebook page of Libya's Chief of Staff Media Office, Nouri Abu Sahmein, president of the General National Congress, ordered militias to confront "attempts to take over power" in Tripoli.
Hifter, who is originally from the eastern part of the country supported the late Libyan president Moammar Gadhafi but turned against him in the 1980s during the war with Chad. He seems to have garnered support from certain tribes and communities in his home area who are supported by separatist rebels.
"It is unclear how much support he really commands," Frederic Wehrey, senior associate in the Middle East Program at the nonprofit Carnegie Endowment for International Peace center based in Washington, said. "I think he can only go so far."
The fighting began on Friday when military forces loyal to Hifter launched an attack in the eastern city of Benghazi, attacking state-funded militias with planes and helicopters. On Sunday, Hifter's troops attacked the parliament building in Tripoli. Health officials reported that more than 70 people were killed in the fighting.
Journalists on the ground reported that the offensive included rocket attacks and gun fights in the street. Photos on Twitter showed black smoke billowing from the center of the city near the parliament building.
Following Sunday's attack on parliament in Tripoli, Gen. Mokhtar Farnana spoke on Libyan television and said Hifter had assigned a 60-member constituents assembly to take over for the parliament.
"What is happening now in Libya is a symptom of the absence of strong institutions," Wehrey said. "When we say government, we have to put that in quotes. It is unclear who is in charge. There is no continuity on the other side."
Libya's government imposed a no-fly zone over the eastern city of Benghazi, its second largest, in a bid to stop those loyal to Hifter after weekend clashes reportedly left 70 dead and 140 injured. But the no-fly zone order was ignored and jets bombed the building for a radio station owned by Ansar al-Sharia -- the militia that the U.S. blamed for the killing of former Ambassador J. Christopher Stevens in 2012.
As a result of fighting over the weekend, several countries, including Saudi Arabia, United Arab Emirates and Turkey closed their consulates. Government officials have also shut down the Benghazi airport. Tunisia sent 5,000 troops to its border with Libya and Algerian special forces evacuated its ambassador from Tripoli.
© Copyright IBTimes 2022. All rights reserved.
FOLLOW MORE IBT NEWS ON THE BELOW CHANNELS