Former MLB Slugger Starts Warming Up For Potential Logan Paul Fight
KEY POINTS
Jose Canseco agrees to a warm-up fight as he awaits chance to box Logan Paul
Canseco's opponent makes a bold statement, but his boxing experience is being questioned
Canseco is determined to settle his row with Paul after the breakup with the MLB player's daughter
Former MLB player Jose Canseco is determined to land a fight with YouTuber Logan Paul although he may take the long route towards that.
The 56-year-old wants a piece of the internet sensation but will have to settle for a warm-up fight and hope he gets through it first.
Canseco is set to face Barstool Sports intern Billy Football in a slugfest that will happen during Super Bowl weekend.
The former MLB player has agreed to fight the "Pardon My Take" podcaster which could serve as a good glimpse of things to come, TMZ Sports reported.
The boxing match will happen at Barstool's "Rough N' Rowdy" boxing event on Feb. 5 in West Virginia.
The sudden booking of the Canseco vs. Billy Football event may come as a surprise to some. However, it was a bout that was being worked on two years ago.
The original opponent that the 56-year-old was supposed to face was PMT co-host Big Cat.
The co-host lost interest and instead offered his intern. Canseco accepted, adding that it would serve as a good warm-up for his original target–Paul.
"Logan Paul, I am coming for you after I wreck this guy," Canseco quipped.
It could be a fair warning for Canseco who remains livid at the YouTuber for splitting with his daughter, Josie. The breakup left a bad mark on him and there is no telling how he will unleash his wrath on Paul.
But before thinking ahead, it may be wise for Canseco to focus on Billy Football first. Though there is no history to support his boxing experience, the intern has pretty disturbing choice words for the former slugger.
"There's a very good chance he dies in the ring," Billy said. "I would commit manslaughter, I wouldn't commit murder."
Billy Football later on clarified that despite those words, he has no intention of killing his opponent and was likely using it as a means to hype up the clash.
Hence, the focus here for Canseco is undoubtedly Paul. The YouTuber is likely to watch this event before his actual one on Feb. 20.
Paul is set to face Floyd Mayweather Jr. on that day and is not given good odds of prevailing over the retired and undefeated boxer.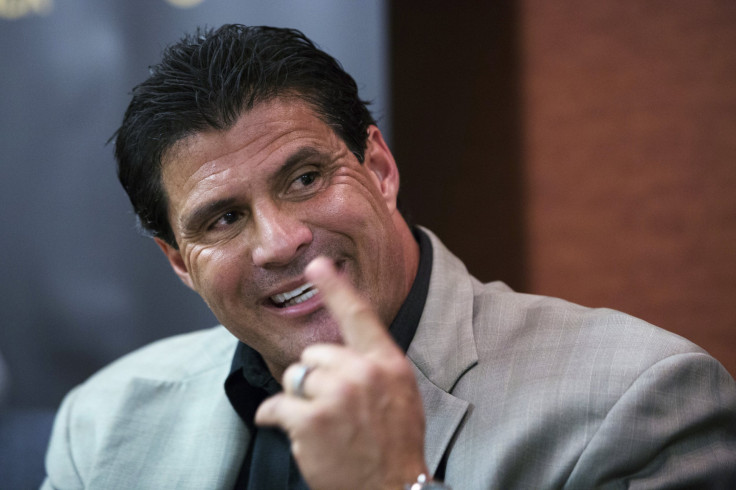 © Copyright IBTimes 2023. All rights reserved.