Former NBA Slam Dunk Champ Throws It Down For The First Time Since 2019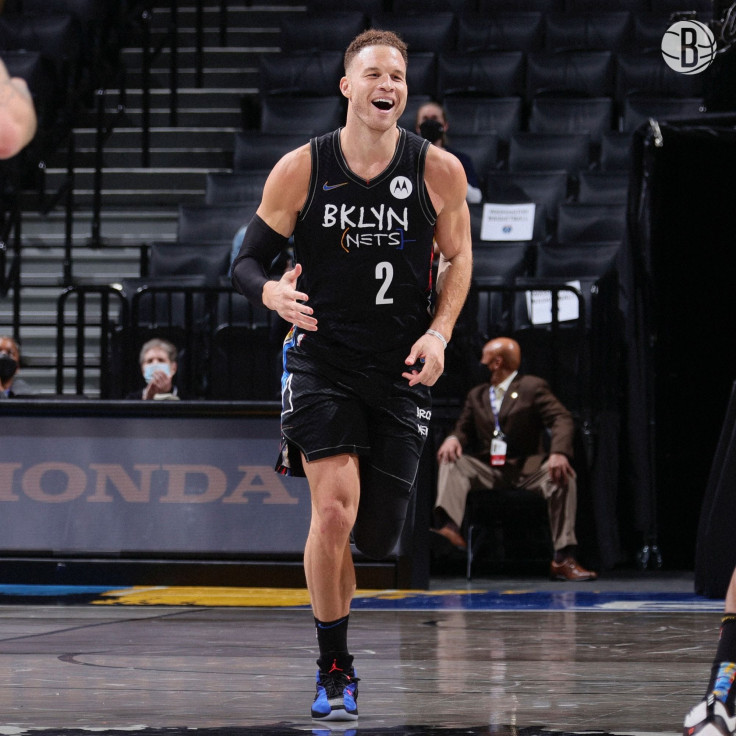 KEY POINTS
Blake Griffin dunks for the first time since 2019 in his Brooklyn Nets debut
Griffin signed with the Nets after being bought out by the Detroit Pistons in early March
Griffin was a former NBA Slam Dunk champion
For much of his career, Blake Griffin has been pretty much synonymous with highlight-reel dunks.
The top overall draft pick of 2009 took the league by storm in his rookie season, delivering a nightly showcase of insane leaping ability and spectacular finishes.
Griffin, in fact, was largely responsible for the 2010's Los Angeles Clippers being dubbed as "Lob City".
As Griffin's career progressed, the once high-flying forward began to become more injury-prone, and that soon took a toll on his body.
With that said, Griffin began to play a lot less above the rim and transformed into more of a point-forward type of player. This was most evident when he was traded to the Detroit Pistons during the 2017-2018 season.
During his time with Detroit, Griffin became the team's primary option, but it was clear that he was no longer the player that was when he was with the Clippers. Because of this, people started to say that he was a shell of his old self.
This talk only intensified when Griffin found himself in a "dunk drought".
Griffin's last in-game dunk was back in December 2019, and that drought continued all the way until the 2020-2021 NBA season. Sure, the 2019-2020 season was cut short due to the COVID-19 pandemic and the Pistons were ineligible to be part of the NBA Restart bubble, but it was still very surprising to see a player like him go that long without throwing it down.
On Sunday, Griffin finally ended that drought.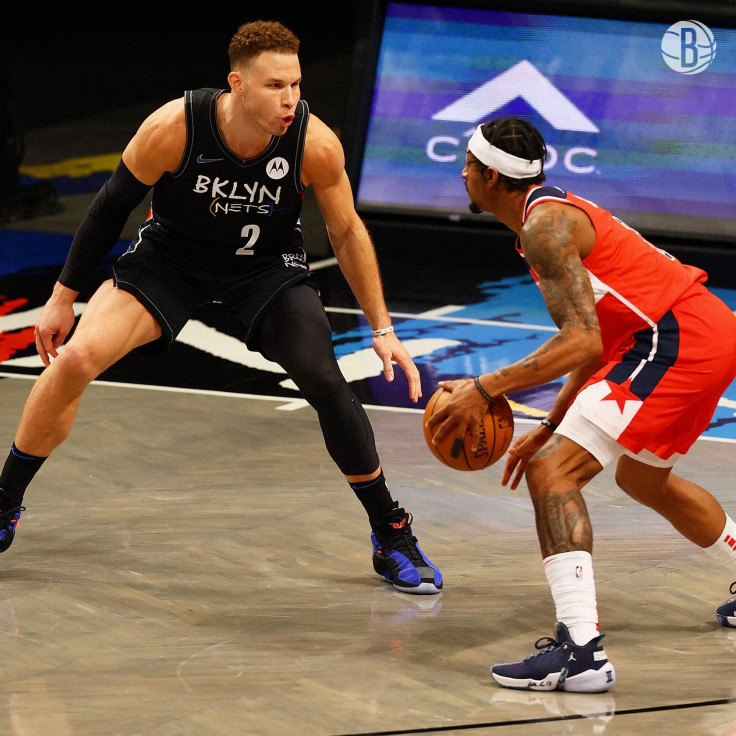 Griffin--who had signed with the Brooklyn Nets after being bought out by the Pistons in early March--finally made his highly-anticipated Big Apple debut against the Washington Wizards.
Griffin played just limited minutes, but fittingly enough, his first basket as a Net came in the form of a two-handed flush.
In the third quarter, Griffin got Wizards big man Robin Lopez to bite on a pump-fake and then blew his defender for an emphatic jam, which had the Nets bench celebrating.
Griffin finished with only two points, but we're pretty sure those two points felt awfully good.
As Griffin continues to find his role with the title-contending Nets, expect him to likely get a few more dunks in the coming games.
© Copyright IBTimes 2023. All rights reserved.