Former NFL Coach Mike Ditka Offers Harsh Words For Athletes Kneeling For Anthem
Mike Ditka, a Pro Football Hall of Famer and former coach for the Chicago Bears, had harsh words when he was recently asked about athletes kneeling during the National Anthem.
"If it was up to me, I'd say 'no,'" Ditka said. "If you can't respect our national anthem, get the hell out of the country. That's the way I feel. Of course, I'm old- fashioned. So, I'm only going to say what I feel."
Ditka, who previously worked for ESPN as a commentator, has had a similarly negative response to kneeling in the past. In 2017, he apologized for comments about the trend that ignited significant controversy.
"There has been no oppression in the last 100 years that I know of," Ditka said at the time, shortly after the trend captured the national spotlight.
Ditka, 80, is currently poised to lead the launch of the Extreme Football League, a women's tackle football league, as chairman. Also known as X League, the division first ran from 2009-12 as the "Lingerie Football League," a heavily criticized venture which saw its female athletes compete in skimpy uniforms made to resemble underwear. The league rebranded as "Legends Football" from 2013-2019 before its latest name change. X League will launch in its new state next year.
"I think there's a way you protest, and there's a way you don't protest," Ditka continued in his latest statements. "You don't protest against the flag, and you don't protest against this country who has given you the opportunity to make a living, playing a sport, you never thought would happen. So, I don't want to hear all the crap. You want to try it, try it. You don't, it's okay."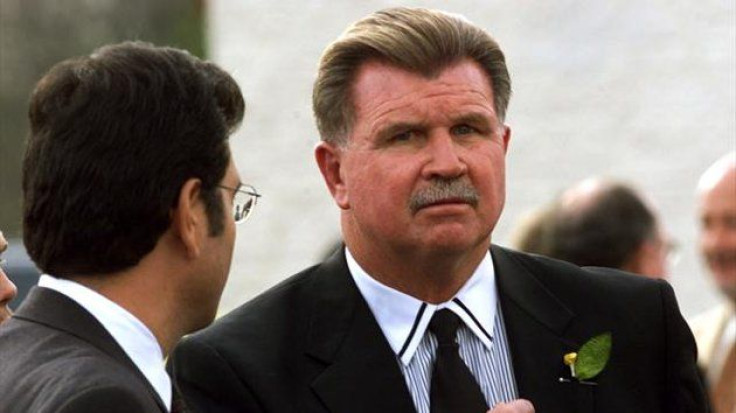 © Copyright IBTimes 2023. All rights reserved.