Former Seahawks Cornerback Throws Shade On Broncos, Wilson With Super Bowl Reference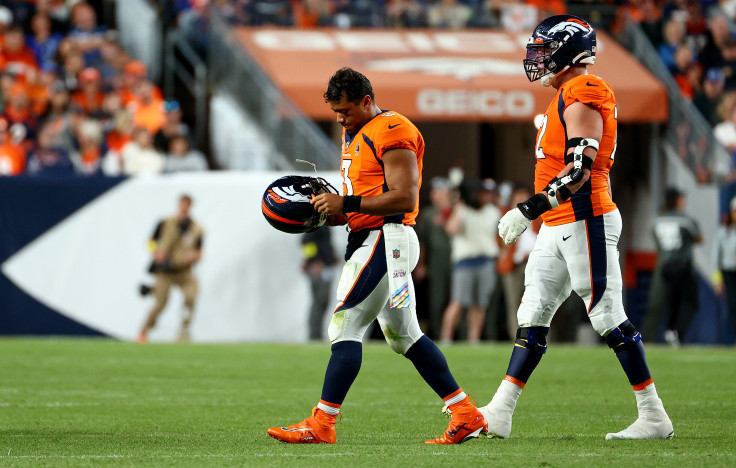 KEY POINTS
The Denver Broncos and Russell Wilson failed to convert on a fourth-and-1 play in overtime
Richard Sherman went on rant that referenced the Seahawks' Super Bowl XLIX loss
Sherman previously went after Wilson and the Broncos in Week 1
The sting of the Seattle Seahawks' loss in Super Bowl XLIX has not left Richard Sherman after calling out the Denver Broncos and former teammate Russell Wilson.
With the Broncos being down 12-9 in overtime against the Indianapolis Colts on Thursday Night Football for Week 5, they were facing a fourth-and-1 situation to get a new set of downs for an attempt at a touchdown score.
However, the play call from rookie head coach Nathaniel Hackett was a pass play to fifth-year receiver Courtland Sutton that was broken up by the Colts' defense in the endzone.
The former Seahawks defensive back then let loose his thoughts on the postgame coverage.
"On the final play, you gotta run the ball. I wish I had Marshawn [Lynch] up here. One yard, you need one yard, run the ball. Run the ball!" Sherman exclaimed.
"All he (Rusell Wilson) has to do is run the football. Necessary criticism, I've said enough criticism for him, but God-dang-it run the dang ball!"
Although it has been seven years since that fateful day when Wilson's attempt at a touchdown was intercepted by Malcolm Butler in the endzone, Sherman's comments made it known how he felt about seeing the situation play out once again.
Sherman made a career out of being one of the most vocal players in the NFL, with his call out of then-San Francisco 49ers wide receiver Michael Crabtree after the 2014 NFC Championship game being one of the most iconic clips in the league's history.
The former "Legion of Boom" cornerback, alongside former Seahawks receiver Doug Baldwin, seemed to revel in Wilson's misfortune back in the Broncos' Week 1 loss to Seattle.
Following Melvin Gordon III and Javonte Williams fumble the ball at the Seahawks' one-yard line, Sherman noted that "goal-to-go situations are tough" for Wilson–another callback to their Super Bowl XLIX loss.
The outspoken player-turned-analyst then followed it up with an infamous gif that appeared to confirm his satisfaction in seeing his former quarterback fall short of a victory.
Though Sherman and Wilson share a Super Bowl ring together after their masterclass of a blowout of Peyton Manning's Broncos in Super Bowl XLVII in 2014, it appears that the "best corner in the game" has no love lost for Wilson.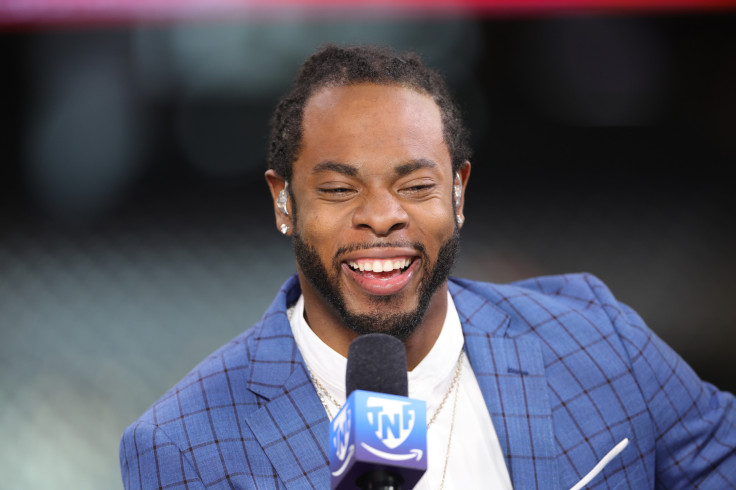 © Copyright IBTimes 2023. All rights reserved.