Former Vale CEO Agnelli Killed In Brazil Plane Crash: Source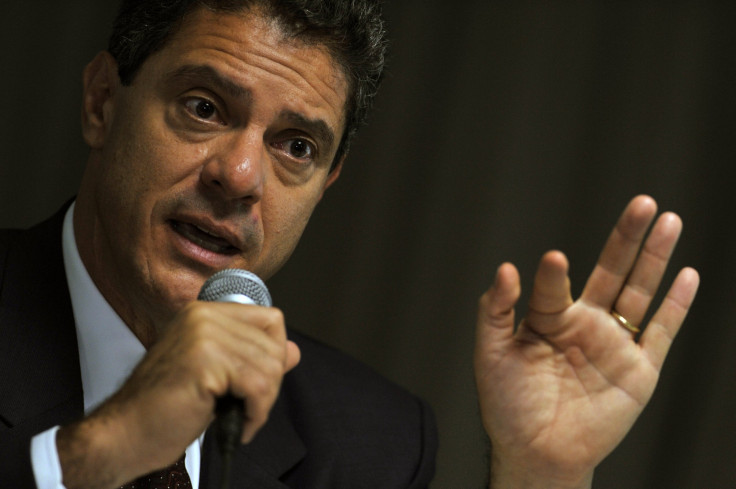 Roger Agnelli, the former chief executive officer of Vale SA, the world's largest iron ore producer, was among seven people killed when a small plane crashed on Saturday in the northern suburbs of Brazil's largest city, a source close to aviation authorities told Reuters.
Emergency services confirmed to Reuters that the pilot and six passengers were killed when the plane slammed into two homes shortly after takeoff from the airport of Campo de Marte in northern São Paulo around 3:20 p.m. local time.
The 56-year-old Agnelli, his wife Andreia and their two children, Anna Carolina and João, died in the crash, said the source, who asked not be named because of the sensitive nature of the information.
One person on the ground was also injured when the 7-seater CA-9 aircraft crashed into the homes, but other residents were removed unharmed, a spokesman for the local fire department said.
Weather in Sao Paulo was sunny and clear at the time of the crash.
Records for the National Agency of Civil Aviation (ANAC) showed the plane was owned by Agnelli, who ran Vale for a decade until 2011. A spokesman, however, said he could not confirm the list of passengers.
Four senior sources in Brazil's financial industry also told Reuters that they knew Agnelli was on the plane together with some relatives.
Known for his discipline and hot temper, Agnelli clinched Vale's top job in July 2001 after 19 years as an investment banker with Banco Bradesco SA BBDC4.SA, one of Vale's controlling shareholders.
At the mining giant, he instilled a culture of meritocracy that turned Vale into Brazil's No. 1 exporter for most of last decade and he became one of the country's most well-known executives at home and abroad.
In 2012, he partnered with independent investment bank Grupo BTG Pactual SA to create B&A Mineração, an investment company focused on the mining sector.
© Copyright IBTimes 2023. All rights reserved.