Former WWE Wrestler Kurt Angle Arrested For DWI In Texas, Announces Plans To Enter Rehab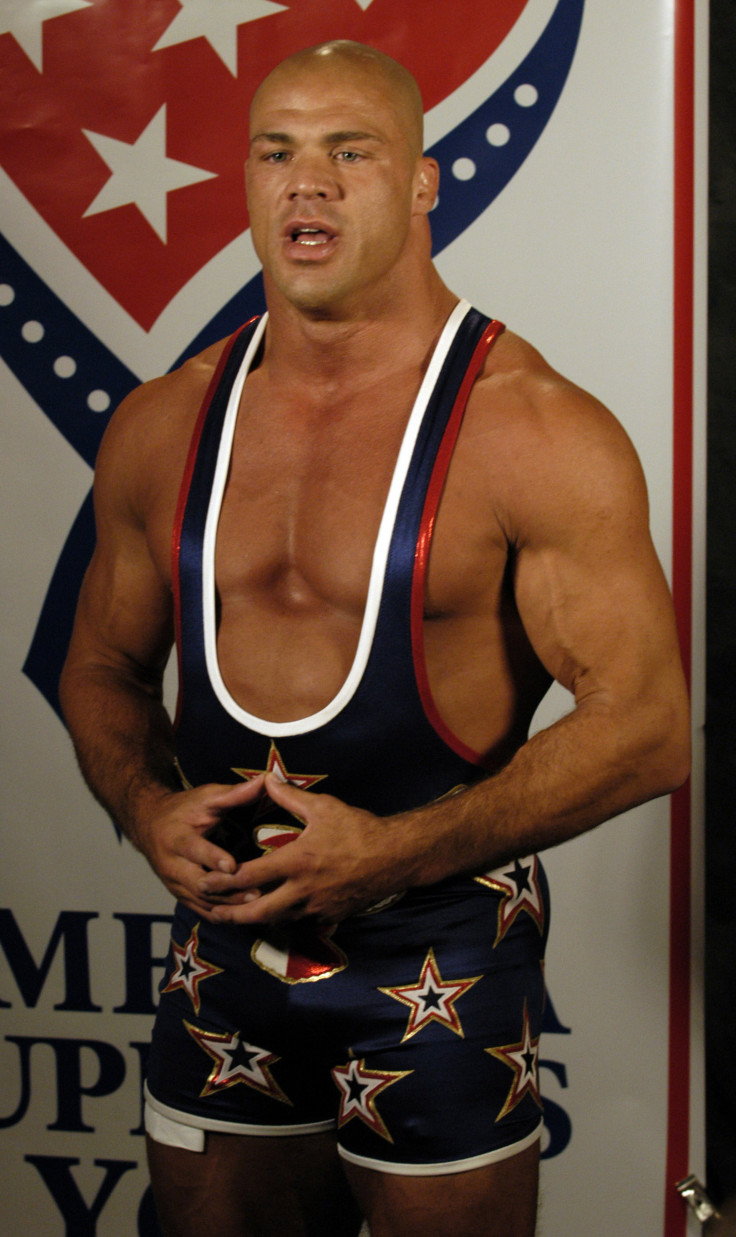 Wrestling star Kurt Angle has been arrested on suspicion of driving while intoxicated, which would be his fourth alcohol-related offense in six years, according to TMZ. The celebrity-gossip website reported the former World Wrestling Entertainment star and current Total Nonstop Action Wrestling figure was arrested in Wise County, Texas, late Thursday when police received word of a car driving recklessly. When police pulled his car over, they detected the odor of alcohol and arrested him on suspicion of DWI.
The incident occurred after Angle had taped an "Impact Wrestling" episode for Spike TV.
As news of the arrest hit the Web, Angle -- who is a 1996 Olympic gold medalist and two-time NCAA Division I champion -- announced in a series of Twitter posts that he would be entering rehab:
TNA Wrestling President Dixie Carter also weighed in on Angle's arrest via Twitter:
As TMZ pointed out, this is the latest in a series of alcohol-related arrests for the 44-year-old wrestler. In September 2007, Angle was arrested on suspicion of driving under the influence. In March 2011, he was arrested on suspicion of "being in control of a motor vehicle while intoxicated." Later that same year, Angle was again arrested on suspicion of DUI.
In addition to his alcohol-related arrests, Angle was busted in August 2009 on charges of harassment and violating a protection-from-abuse order after an ex-girlfriend alleged that he was stalking her. Those charges were eventually dropped.
After winning the gold medal for heavyweight freestyle wrestling at the Atlanta 1996 Olympics Games, Angle made his debut as a professional wrestler for WWE in 1999. He remained with the company until 2006, when he signed with TNA Wrestling.
© Copyright IBTimes 2023. All rights reserved.