'Fortnite' Announces NFL Partnership That Lets Players Buy, Customize In-Game Football Uniforms
"Fortnite" is one of the biggest video games in the world and the National Football League is America's most popular sports league. Thus, a partnership was probably inevitable at some point.
Epic Games on Monday morning announced that "Fortnite" players will be able to purchase NFL uniforms for their characters on Friday evening, outlining the event on its blog.
Players will be able to dress up their "Fortnite" characters using any of the existing 32 NFL team uniforms, with a custom jersey number from zero to 99. Oakland Raiders fans, for example, could don the team's trademark silver and black and find some success in the chaotic multiplayer game.
The NFL outfits in "Fortnite" go on sale in the game's item shop on Friday at 7 p.m. ET. It is the second big brand crossover in "Fortnite" this year, after the Marvel-themed Thanos event in May.
Players can own and customize as many as eight NFL outfits in "Fortnite." They can be worn by male and female character models, and the team and jersey number can be altered at any time.
For the NFL, the move made sense. The league saw the game's popularity and decided to act on it.
"We see the popularity of Fortnite every day at the NFL as many of our players are passionate about this game," NFL media and business head Brian Rolapp said in a press release. "This partnership represents a great opportunity for millions of NFL fans who are Fortnite players to express their fandom inside the game while at the same time exposing our brand to countless others."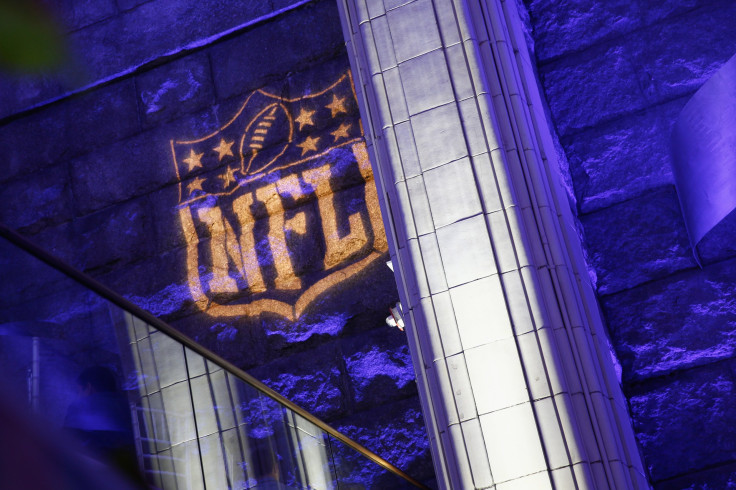 While there is undoubtedly plenty of fan overlap between the NFL and "Fortnite," a glimpse at fan demographics for both does not immediately indicate this is a perfect fit. A study published in 2017 found that NFL fans are most likely to be aged 50 to 59. "Fortnite," meanwhile, draws in a mostly teenaged and young adult audience.
Cross-promotion between Epic Games and the NFL could help both entities appeal to different target audiences.
© Copyright IBTimes 2023. All rights reserved.