Fourth Restaurant Chain Returns $20 Million SBA Loan After Receiving Pressure Online
A fourth restaurant chain has reportedly decided to return its Small Business Administration loan under the federal government's Paycheck Protection Program.
Ruth's Hospitality Group (RUTH), which owns the restaurant chain Ruth's Chris Steak House, said it will return the $20 million it received through the SBA stimulus loan, the Wall Street Journal reported. The steakhouse chain reportedly has more than 100 restaurants and more than 5,000 employees.
In a statement, Ruth's Hospitality Group CEO Cheryl Henry said, "We intended to repay this loan in adherence with government guidelines, but as we learned more about the funding limitations of the program and the unintended impact, we have decided to accelerate that repayment."
The federal government's Paycheck Protection Program, which was intended for small businesses, with fewer than 500 employees, struggling during the coronavirus pandemic, has come under scrutiny as a loophole in the plan allowed for larger, public companies to take advantage of the loan.
The Paycheck Protection Program has a $10 million loan limit, but some restaurants and hotels were able to apply through multiple subsidiaries that employed less than 500 workers. Ruth's Hospitality Group was able to receive $20 million by applying through two subsidiaries, the WSJ said.
Ruth's Hospitality Group is not the only restaurant chain that has decided to return the monies it received from the SBA loan. Shake Shack, Sweetgreens, and Kura Sushi have also returned the funding they received from the program.
A petition on Change.org called for Ruth's Hospitality Group to return the money. More than 260,000 people signed the petition.
Shares of Ruth's Hospitality Group's stock were down 4.66% as of 10:11 a.m. EDT on Friday.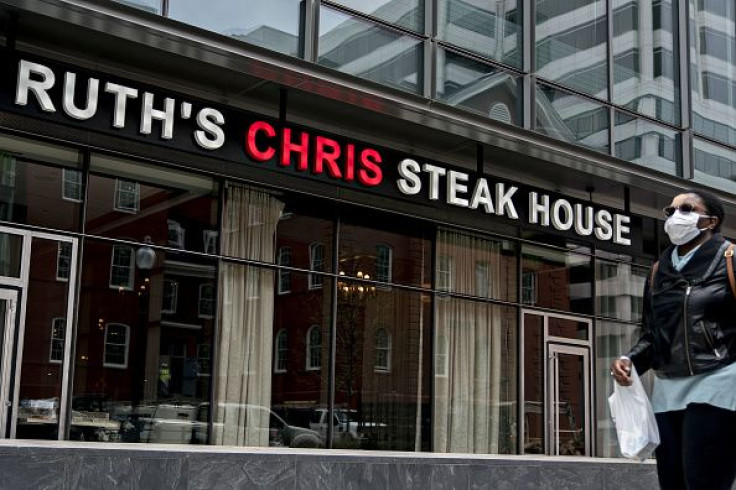 © Copyright IBTimes 2023. All rights reserved.