Fox News Anchor Calls UConn 'NAACP National Champs'; Heather Childers Explains On-Air Flub, Says She 'Misspoke' [VIDEO]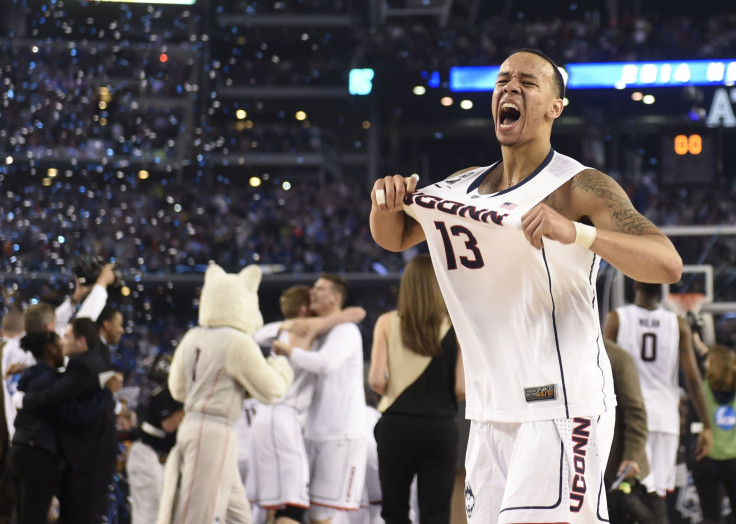 Fox News anchor Heather Childers apologized on Tuesday after she mistakenly referred to the NCAA champion Connecticut Huskies as the 2014 "NAACP" national champs.
The incident occurred during Tuesday's edition of Fox News' "Fox & Friends" morning show, For The Win reports. During the broadcast, Childers attempted to provide an introduction to a video clip of the Huskies' postgame celebration, only to commit an on-camera faux pas.
"Well, the UConn Huskies are the 2014 NAACP national champs," Childers said. The NAACP, or National Associated for the Advancement of Colored People, is a civil rights organization devoted to eliminating racism and defending the rights of African Americans.
As Fox News viewers took to Twitter to inform Childers of the mistake, the "Fox & Friends" anchor explained the situation to multiple individuals. "I misspoke & as soon as I did corrected it," she told one Twitter user. "Anyone who follows me knows I'm a huge sports fan. Totally misspoke."
"Was excited about [UConn's] win, misspoke but immediately corrected it," she added. "Great Tourney!" She also noted that the on-air flub would be "Fuel 4 late night comics."
A video of Heather Childers' "NAACP" comment can be viewed below.
© Copyright IBTimes 2023. All rights reserved.