Fox News GOP Debate Live Stream: Watch Republicans Donald Trump, Jeb Bush And Other Candidates Fight For White House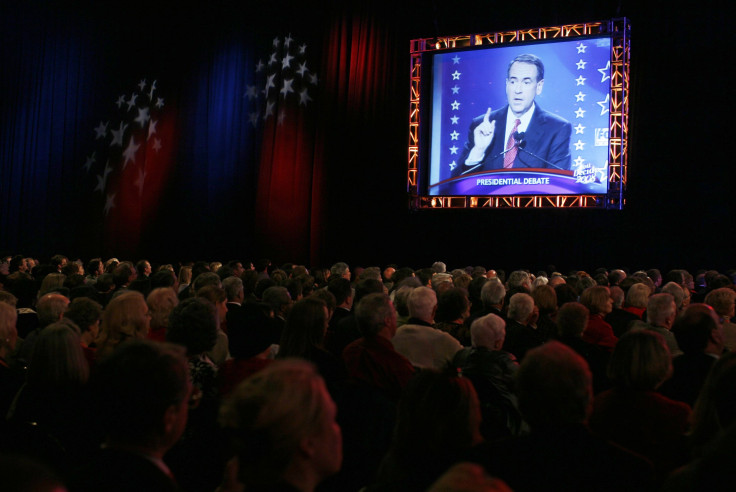 Political analysts have said Thursday's Republican presidential debate will be a blockbuster event in American politics. The debate among 10 of the GOP field's 17 candidates is hosted by and airing on Fox News, the right-leaning cable news network. Facebook and the Ohio Republican Party are debate co-sponsors.
The event is scheduled to begin at 9 p.m. ET, at the Quicken Loans Arena in Cleveland. To watch a live stream of the debate, click here.
Limiting the primetime showdown to 10 of the 17 declared GOP candidates, Fox News on Tuesday announced who made the cut, based on recent polls: Donald Trump, Jeb Bush, Scott Walker, Mike Huckabee, Ben Carson, Ted Cruz, Marco Rubio, Rand Paul, Chris Christie and John Kasich. If the event stays true to previous formats, each candidate will be allowed to make an opening statement and provide a brief rebuttal to direct attacks made by other candidates.
2016 Republican Candidates | InsideGov
The debate moderators will be Fox News anchors Chris Wallace, Bret Baier and Megyn Kelly. Fox News spokeswoman Irena Briganti told CNN that five polls had been used to determine the lineup, including Bloomberg, CBS News, Fox News, Monmouth University and Quinnipiac University voter surveys.
The cable news network said it used those polls because each of them were nonpartisan, nationally recognized, used live interviewers in a random sampling of land lines and cell phones, and had poll questions that presented each candidate in random order and "without honorifics." Even though that approach seemed reasonably fair, it still left out a candidate who polled higher than the debate participant who just made the cut.
MSNBC host Rachel Maddow on Tuesday alleged that Fox News had violated its own rules by selecting polls that would ensure Kasich, the Republican governor of Ohio, would participate in the debate. That leaves out Rick Perry, the former governor of Texas, who polled higher than Kasich in the most recent NBC News/Wall Street Journal poll. Perry said he was OK with the decision.
© Copyright IBTimes 2023. All rights reserved.
FOLLOW MORE IBT NEWS ON THE BELOW CHANNELS