GOP Debate 2015: Military Experience Of Republican Presidential Candidates Raises Questions Among Veterans And Advocate Groups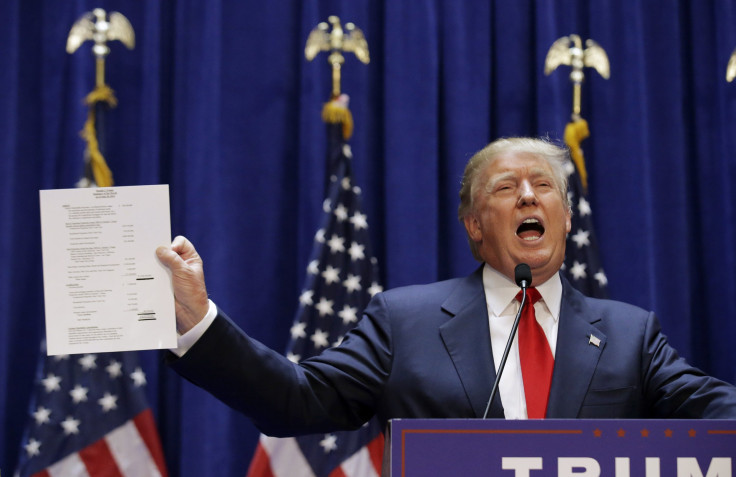 Toward the end of 1968, Jimmie Rodriguez was part way through a one-year tour of duty in Vietnam. More than 8,000 miles away, in the U.S., Republican Richard Nixon and Democrat Hubert Humphrey, both World War II veterans, were competing in a presidential election that had the potential to change Rodriguez's life.
"Looking back, I suppose we were lucky to have the choice between two guys that knew what we were going through in Vietnam," said Rodriguez, who served 29 years in the U.S. Army before retiring as a sergeant major in 1990. "Although I don't think it's totally necessary to have military experience as president, I know it will be a factor to think about for veterans like me."
Twenty-five years after retiring, Rodriguez, who said he will be watching Thursday's Republican presidential debate, has noticed a growing gap between the millions of combat veterans who have served the country since the end of the Vietnam War in 1975 and the presidential candidates who he's seen make a run for the White House in recent decades.
That trend is no more apparent than in the 10 Republican presidential candidates who will line up for the first GOP debate Thursday night. None of the participants has any military service, leaving some veterans' groups and veterans alike to wonder: During a time when the U.S. is facing growing threats from the Islamic State group and renewed Russian aggression, among other military-related issues, does the president of the United States need to have military experience? And will the clear lack of it among Republican hopefuls be a factor during Thursday's debate and those that follow?
"Firstly, I think it's always a concern when you have political leadership that doesn't have a shared experience of military service," said Rick "Ozzie" Nelson, a former Navy helicopter pilot with more than 20 years of operational and intelligence experience who previously directed the Center for Strategic and International Studies' Homeland Security and Counterterrorism program. "Certainly someone that has military experience, that has gone through these conflicts and knows what it is to have to address veterans' concerns and have a strong and robust defense is certainly going to be more attuned to those issues than someone that doesn't."
Among the 10 GOP candidates who will be debating Thursday, only four could have conceivably served in Vietnam. Businessman Donald Trump was reportedly issued a draft number but was never drafted, and has been accused of dodging the draft with deferments and injuries. Former Florida Gov. Jeb Bush also received a draft number that was never called. It was unclear why Dr. Ben Carson and Ohio Gov. John Kasich never served. The remaining six candidates were too young to be sent to Vietnam before the draft was effectively ended in 1973.
2016 Republican Candidates | InsideGov
Among those who were not slated to take part in Thursday night's debate, which is restricted to the top 10 candidates based on polling data, only former Texas Gov. Rick Perry and U.S. Sen. Lindsey Graham have significant military experience. Perry flew Air Force humanitarian missions in Africa and Central America during his five years of service from 1972 to 1977. While Graham served 33 years in the Air Force Reserve before retiring earlier this year, questions have been raised about his duties while enlisted and how he ascended the ranks given that between January 1995 and January 2005 he completed just 108 hours of training, according to his personnel file.
Next year is shaping up to be an important one from a military perspective. In addition to the aforementioned issues the U.S. has with the Islamic State group, also known as ISIS or ISIL, and Russia, the country was also attempting to pivot its military west toward Asia. Considering the continued squabbling over the 2016 defense budget, forced sequestration that begins next year and a problem-plagued Department of Veterans Affairs, some candidates may wish they had signed up. Many say the lack of military discourse among Republican presidential candidates has been glaring.
Since candidates began announcing their presidential candidacies in March, meaningful conversation on any military topic has been rare. The obvious exception has been Trump's questioning of U.S. Sen. John McCain's status as a Vietnam hero. Trump, who has enjoyed a lead in Republican polls for weeks, said McCain wasn't deserving of any accolades because he was held captive for more than five years during the Vietnam War. "I like people who weren't captured," the real estate mogul said.
The comment brought Trump scorn from across the political and public spectrum, but also offered candidates a meaningful platform from which to launch a debate on the role of veterans in modern America. However, just as quickly as the comment was made, it was replaced by another one of Trump's attention-grabbing comments.
For veterans' advocacy groups, Trump's comments, and the reaction to them, further highlighted the GOP candidates' general lack of military savvy -- and underscored why many think it can't hurt for America's commander in chief to have some military experience.
"For veterans, it's certainly a positive for most candidates to have served in the military," said Dan Caldwell, a U.S. Marine Corps veteran who is also the political director for the advocacy group Concerned Veterans for America. "We think most voters will look at that positively. However, that should not be the only determination of whether a veteran should vote for somebody. It's more important to look at the policies they are advocating for, particularly in regard to defense and veteran issues."
Even among Democrats, former Secretary of State Hillary Clinton and U.S. Sen. Bernie Sanders each have no military background, although Clinton presided as America's chief diplomat during part of the wars in Afghanistan and Iraq, among other armed conflicts. Vice President Joe Biden, who has been rumored to be weighing a run for president, received five student deferments between 1963 and 1968 before being reclassified as unable to serve due to childhood asthma. Longshot candidate Jim Webb, a former U.S. senator who received a Purple Heart and a Silver Star for his service in Vietnam, could be the person to force discussion of military and veterans' issues when the Democratic debates begin.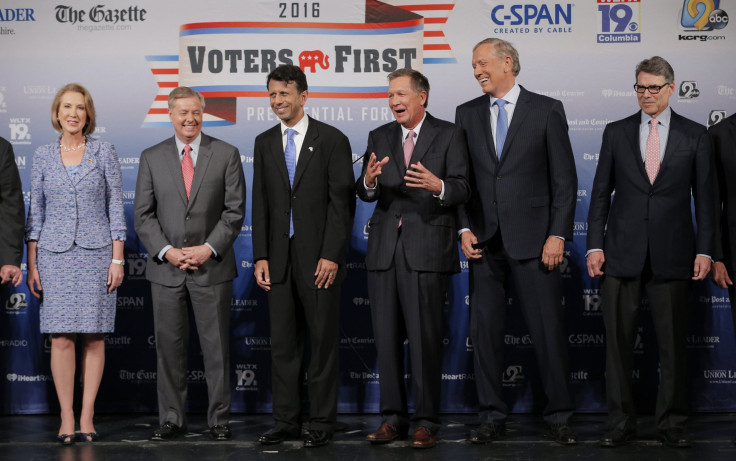 A number of veterans groups refused to comment on the Republican debates, with AMVETS specifying that it would not comment on partisan matters. However, some veterans groups that are against war in general have a different take on the candidates' lack of military experience. Having combat experience should not always be viewed as a plus, said Matt Howard, co-director of Iraq Veterans Against War who served two tours in Iraq from 2001 to 2006 as a helicopter mechanic in the Marine Corps.
"Having candidates that have military experience is going to give them potentially a better idea of what the impacts of war are going to be on the service members themselves and the communities they are from," said Howard, who added that that the biggest concern for voters should not be military experience but conflicts of interest with running the country and having a connection to large defense corporations and the military contracts they're awarded. "But there are a number of cases where that is not the case, where those with military experience are even more inclined to want to rush into yet another war."
Likewise, Tara Tabassi, a national organizer with War Resisters, an anti-war group based in New York City, said that while her group supports veterans, it doesn't believe Washington needs any more military influence. "For us, the trend of having nonmilitary people in office is a positive one because of the overwhelming power that the military industrial complex already has over the government. Starting to separate those is a very positive step in reimagining the United States as a country of peace and not war."
© Copyright IBTimes 2023. All rights reserved.
FOLLOW MORE IBT NEWS ON THE BELOW CHANNELS