Is Fracking Poisoning Your Beer? Mark Ruffalo And Environmentalists Say So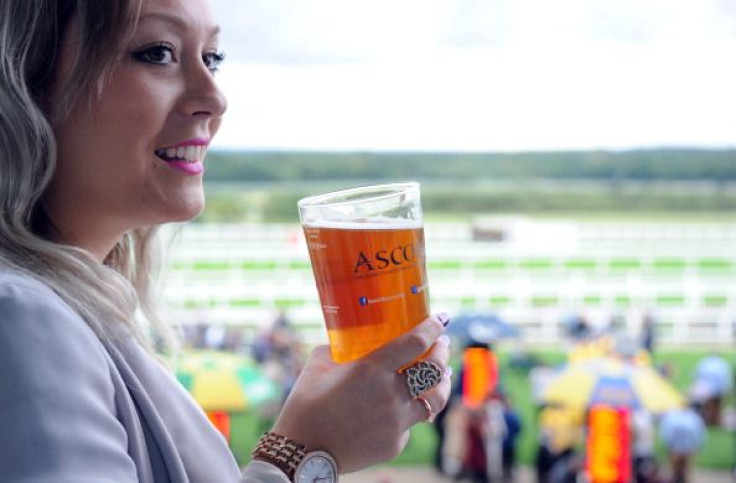 On a crisp autumn day, in your plaid shirt and hipster scarf, a nice seasonal pale ale could be just the thing to get you fully into the spirit of fall. But you might want to think twice about that brew if it's made with water from areas where fracking is going on, according to opponents of the controversial oil-drilling technique.
On Wednesday, actor Mark Ruffalo joined environmental groups against fracking in New York State at the "Save Our Beer" event hosted by Riverkeeper and Manhattan Young Democrats United for Action to educate the public on fracking and how it could impact communities and "beer from toxic fracking chemicals."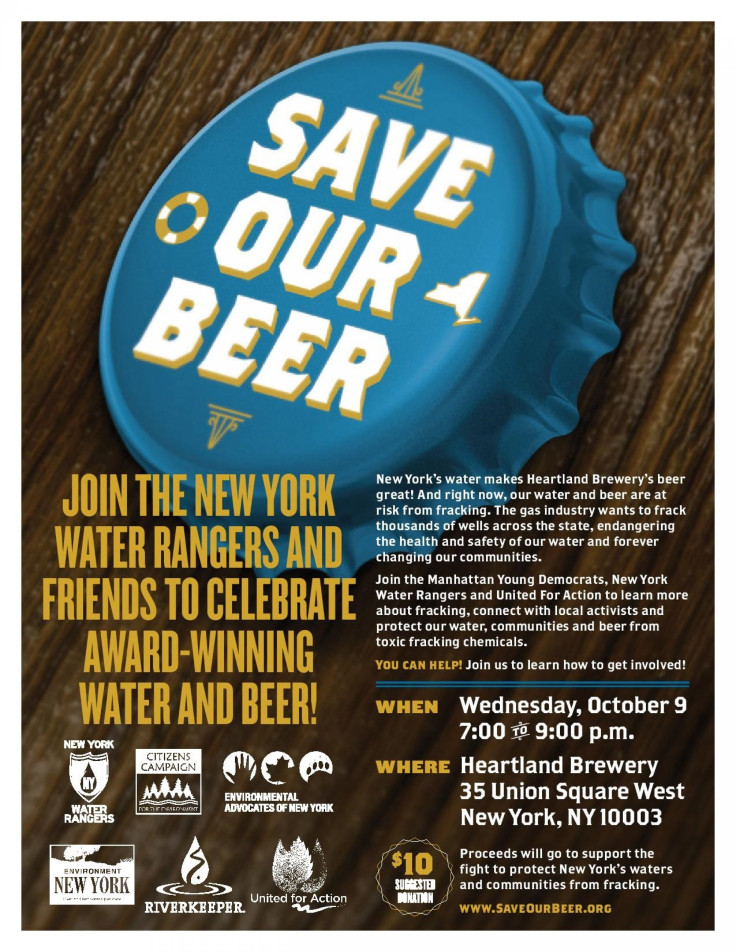 Hydraulic fracturing, aka fracking, involves blasting millions of gallons of water and chemicals into the earth to fracture rock formations deep beneath the surface and release petroleum. The drilling technique has been heavily criticized, and some environmentalists contend that fracking contaminates groundwater.
The event took place at a Heartland Brewery restaurant in New York City, as the Brooklyn-based chain prides itself on running a sustainable and environmental-friendly operation.
For example, the company says it sends all its byproduct from the mashing process (involved in brewing beer) to local farms and ranches to be used as feed for livestock.
Ruffalo, an upstate New York resident, is an outspoken advocate against fracking who's been pushing for the use of renewable energy.
"We want Governor Cuomo to know: Stand with us against a predatory oil and gas industry, and we will support you," Ruffalo wrote in the Huffington Post about fracking in the Empire State in February. "We respectfully ask you in the midst of a climate change crisis, in the aftermath of Hurricane Sandy, to seize this historical moment and move New York state forward toward a renewable energy economy."
Ruffalo's excitement can be seen in his tweet about the event:
This is not the first time activists have spoken out against the the impacts of fracking on beer. Last year in a Mother Jones article, a beer company called Brooklyn Brewery, said that fracking could contaminate New York's water supply with toxic chemicals such as benzene, methanol and ethylene glycol, which could alter the taste of the beer.
Here's an interesting video by Mother Jones on the impacts of fracking on beer:
© Copyright IBTimes 2023. All rights reserved.