Fracking In US Is Consuming A Lot More Water Than It Used To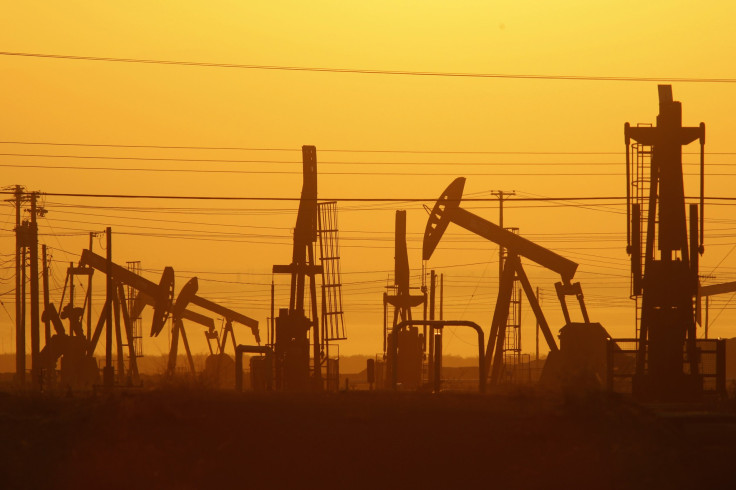 According to a new national scale analysis and map of water used in hydraulic fracturing operations, oil and natural gas fracking in the United States is now consuming over 28 times the water it did 15 years ago. The maps are part of a study by the U.S. Geological Survey (USGS), accepted for publication in a journal of the American Geophysical Union, just days after New York State officially banned fracking.
The USGS survey found that the amount of water needed to hydraulically fracture oil and gas wells varied widely across the country -- from as little as 2,600 gallons to as much as 9.7 million gallons per well.
"One of the most important things we found was that the amount of water used per well varies quite a bit, even within a single oil and gas basin," USGS scientist Tanya Gallegos, the study's lead author, said in a press release early this week. "This is important for land and resource managers, because a better understanding of the volumes of water injected for hydraulic fracturing could be a key to understanding the potential for some environmental impacts."
Hydraulic fracturing, or fracking, involves exploding shale rocks using a high-pressure water mixture to create fissures for the extraction of trapped natural gas. The process is carried out vertically or more commonly by drilling horizontally to the rock layer. In recent years, the process -- which has been used in the U.S. since 1940s -- has become more popular as companies attempt to boost domestic oil production and drive down gas prices.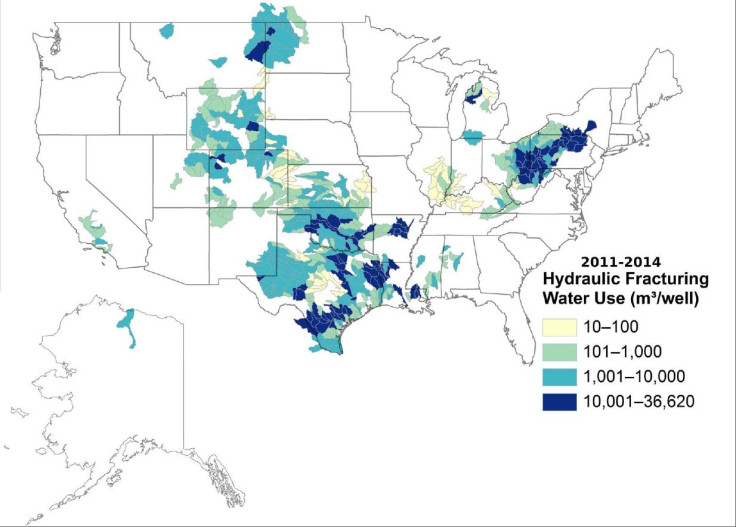 However, activists have questioned the negative impact of fracking on the environment and whether it can lead to groundwater contamination. The process also has been found to release large amounts of methane, a potent greenhouse gas.
According to the study, horizontally drilled natural gas wells consume more water than their vertical counterparts and oil wells. Between 2000 and 2014, average water used annually for hydraulic fracturing in horizontal wells increased from about 177,000 gallons per oil and gas well to more than 4 million gallons per oil well and 5.1 million gallons per gas well. In the same time period, water used in vertical wells remained below 671,000 gallons per well.
The findings of the study are significant as many of the nation's fracking operations currently occur in places such as Texas, the Rocky Mountains and the Great Plains, where water is expected to become scarce in the coming years as the world continues to heat up.
© Copyright IBTimes 2023. All rights reserved.