France To Deploy Nearly 5,000 Police To Protect Jewish Schools As Gunman Likely Had Accomplice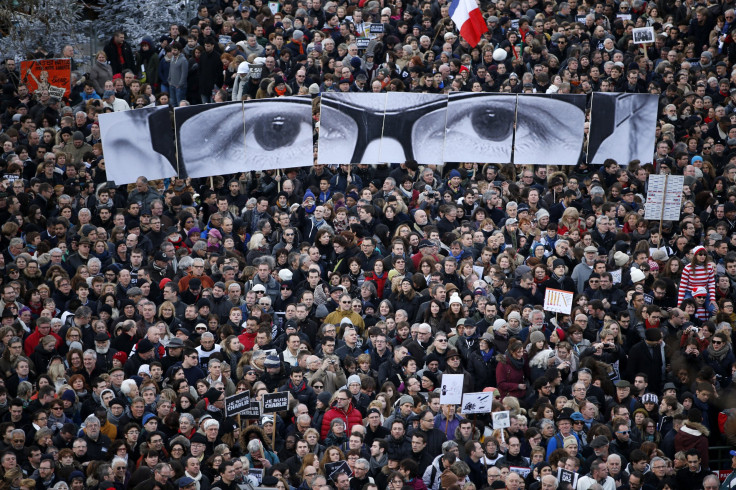 France will deploy nearly 5,000 police and security forces to protect the 700 Jewish schools in the country, French Prime Minister Manuel Valls announced Monday, adding that the gunman who attacked a kosher supermarket on Friday likely had an accomplice.
Amedy Coulibaly, who killed a policewoman in southern Paris and four Jewish shoppers after taking them hostage, was probably assisted by someone, Valls said, adding that "the hunt will go on," according to Agence France-Presse (AFP).
France's Interior Minister Bernard Cazeneuve also vowed to increase security at the country's Jewish institutions, and said that soldiers would also be deployed as reinforcements. The move comes after gunmen killed 17 people, which included journalists at the satirical newspaper Charlie Hebdo, hostages at the kosher market and three police officers, in separate attacks last week.
After it emerged that Cherif Kouachi, one of the main terrorists accused in the Paris attacks, met Coulibaly in prison, Valls said that the authorities would take necessary measures to isolate Islamist detainees from other prisoners to prevent jails from becoming a breeding ground for radicals.
These measures "must become widespread" but "must be done discerningly and intelligently," AFP quoted Valls as saying.
Meanwhile, France's Defense Minister Jean-Yves Le Drian has said that the country is mobilizing 10,000 security forces to ensure increased protection for its citizens. According to Drian, the deployment will begin Tuesday and focus on the most sensitive locations, The Associated Press reported.
The latest announcements by the French government have come after the country organized a massive rally in Paris on Sunday to protest against terror attacks.
The rally, which included thousands of French citizens, was attended by dozens of world leaders, including Britain's Prime Minister David Cameron, Israel's Prime Minister Benjamin Netanyahu, Germany's Chancellor Angela Merkel and Palestinian President Mahmoud Abbas.
© Copyright IBTimes 2023. All rights reserved.