France Terrorism 2015: After Train Attack, Charlie Hebdo, French Try To Step Up Anti-Terror Efforts But Brace For More Violence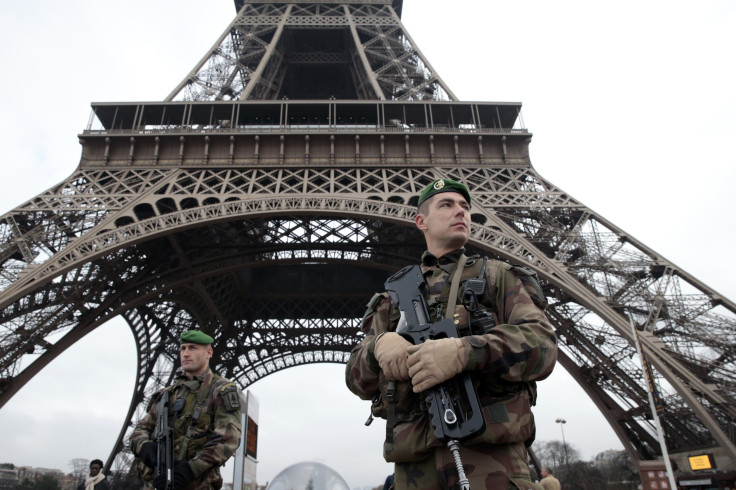 For much of the past two decades, French domestic security has been hailed as the gold standard in European defense circles. Where some neighboring nations experienced deadly terrorist attacks, such as the 2005 London subway bombing that killed 52 people, France's offices, streets and subways remained largely devoid of high death tolls and terrorism.
"[France] had a strong reputation for the simple and striking fact that there had not been any major terrorist attack between 1986 and 2012," said Frank Foley, a professor at King's College in London who specializes in counter-terrorism. "People looked to that and said, 'What are the French doing?"
France's reputation for keeping its citizens safe from terrorism took a major hit in 2015 -- first with the Charlie Hebdo massacre in January that left 12 at the satirical magazine dead in Paris, then days later with two shootings at a suburban kosher market and again Friday, with the attempted attack on a Paris-bound high-speed train that resulted in terrorism charges for one man. Heated debate among French officials and security analysts has raged throughout the year over the effectiveness of the country's security mechanisms. While some counter-terrorism experts in France have urged the country's leadership to take a more aggressive approach toward fighting terrorism by expanding the "Sentinelle" surveillance system and special task forces within the national police, other defense experts said they feared all the vigilance in the world could not prevent the inevitable: another terror attack in the near future.
"At the end of the day, no matter how much you improve, the nature of terrorism is that some individuals are able to slip through the cracks" said Foley. Though a large-scale terrorist attack on par with 9/11 was unlikely to happen, he said, when it comes to frequent, small-scale attack attempts, "This is something that society will have to get used to."
The first re-evaluations of the French domestic security approach began in January after the Charlie Hebdo attacks. In addition to the deaths of 12 people in that instance, four more people were killed two days later in a related hostage situation by a friend of the Charlie Hebdo attackers. The violence rocked not just France but all of Europe, inciting fear across the continent of similar attacks.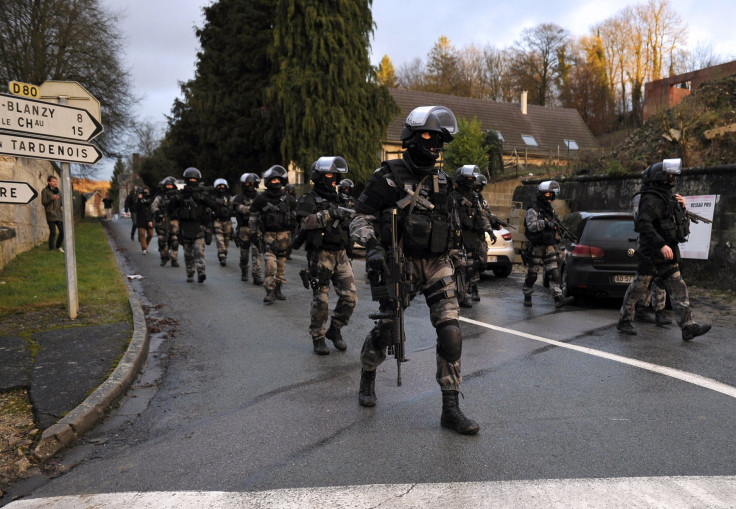 French citizens' wariness of Muslims was further heightened after last week's attempted train attack, which was staged by a Moroccan national suspected of having links to the Islamic State militant group. Those fears were already well established following the Charlie Hebdo incident, which was perpetrated by two self-identified Islamists, and worries of another Islamist attack have since grown considerably.
"There is a lack of discernment," said Antoine Sfeir, a Franco-Lebanese journalist who has written several books on Muslims in the West. "The French are convinced that the entire Arab population is Muslim and that all Muslims are possible Islamists," Sfeir said, adding that most of the Muslim population in France has embraced a secular lifestyle.
France has one of the largest Muslim populations in Europe, estimated at around 1 million people. Many Muslim families in France have lived there for more than half a century and feel completely integrated into broader society. A portion of the Muslim population, however, has said they feel marginalized by certain French laws and traditions, such as a 2010 law that banned all religious symbols in schools, including the hijab, or Muslim headscarf.
"We talk too much about Muslims," said Fateh Kimouche, a French activist and practicing Muslim. "When a Muslim is a criminal, we punish him for his Muslim-ness, not his crime."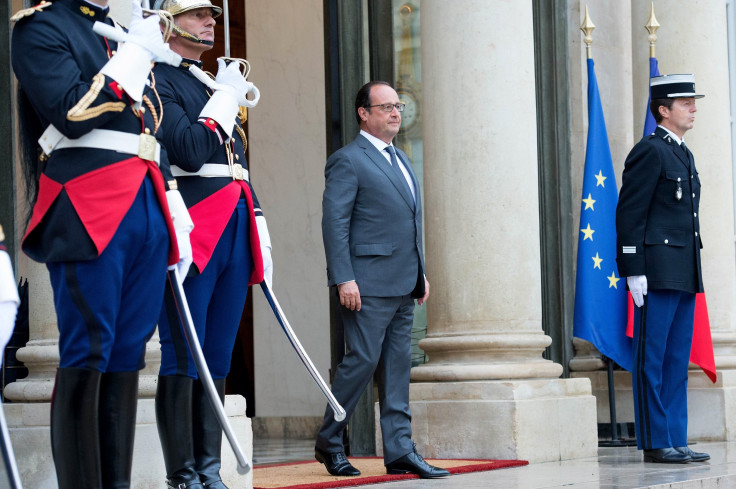 The French government, the ministry of the interior and the ministry of defense have responded to fears of another attack through several new counter-terrorism measures instituted in January as well as a revamped anti-terror task force. "We must prepare for other attacks," French President François Hollande said Monday in a statement following Friday's foiled train attack.
As part of the upgrades to and expansions of its national security programs, the country's defense ministry put an emphasis on heightened surveillance of suspicious individuals. The "Sentinelle" program, a government-run surveillance system that has existed since the 1980s, hired hundreds more analysts and put an emphasis on aggressive monitoring of possible extremists. There are estimated to be at least 10,000 police or agents who patrol the streets, surveying train stations, suspicious individuals and religious sites.
Highlighted among the revamped details in 2015 was the GIGN, or the National Gendarmerie Intervention Group, a specialized task force within the French national police that is trained to respond to emergency attack and hostage situations. The intervention group has existed since 1975, but it was repurposed to focus more specifically on counter-terrorism. GIGN does not do any surveillance, however, as they are strictly an intervention team.
After the attempted train attack Friday, when a potential bloodbath was averted by three off-duty U.S. servicemen and several bystanders who wrestled a heavily armed gunman to the ground while being shot and stabbed in the process, French security experts again re-evaluated security measures. Some argued for increased security checks on trains, especially those that cross national borders.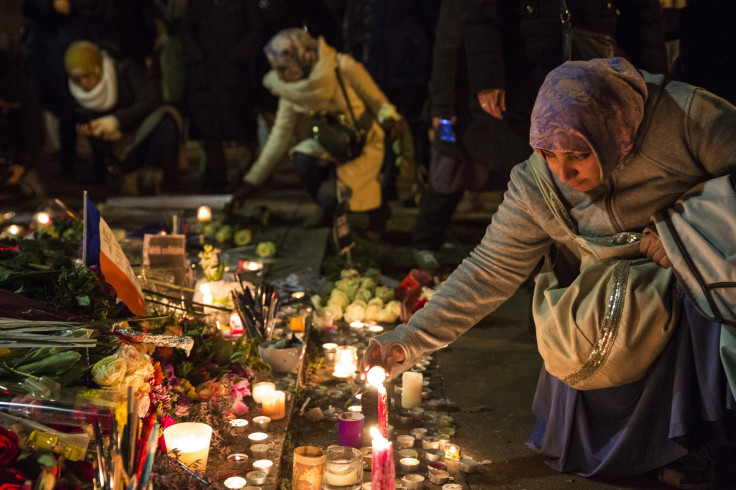 But heightened security in public places would not be a practical solution, said Axel Dyevre, manager of a strategy consulting firm and former French military officer. "You can't police a train; it's impossible," he said. "Think about how it would be if you went into the subway and you had to pass through airport security."
Dyevre, like many of his colleagues said he believed surveillance, rather than increased security, was the best way to pinpoint terrorists before they struck. "In order to protect ourselves from terrorism, it's more a question of intelligence," he said.
Given that the assailant in the train attack, Ayoub El-Khazzani, was on several watch-lists, certain analysts have said that surveillance needs to include mandatory intervention and interrogation. Khazzani had for many months been flagged by the French government as a "Fiche S," or State Security Risk. Individuals are categorized as "Fiche S" as a result of committing crimes of varied natures, ranging from banditry to terrorism, but the categorization does not require further attention or surveillance, according to French newspaper Libération. As of June 2015, more than 400,000 people were on that list.
There were only about 30 individuals on the terror watch list who France should immediately detain and question, according to Christian Harbulot, a French intelligence and defense expert.
"It's nice to know who's thinking about attacking French soil," said Harbulot, but "surveillance alone can accomplish nothing at all."
FOR FREE to continue reading
✔️ Unlock the full content of International Business Times UK for free
offer available for a limited time only
✔️ Easily manage your Newsletters subscriptions and save your favourite articles
✔️ No payment method required
Already have an account?
Log in
© Copyright IBTimes 2023. All rights reserved.