France's Policy In Syria, French ISIS Foreign Fighters Leave Many In Fear Of New Attacks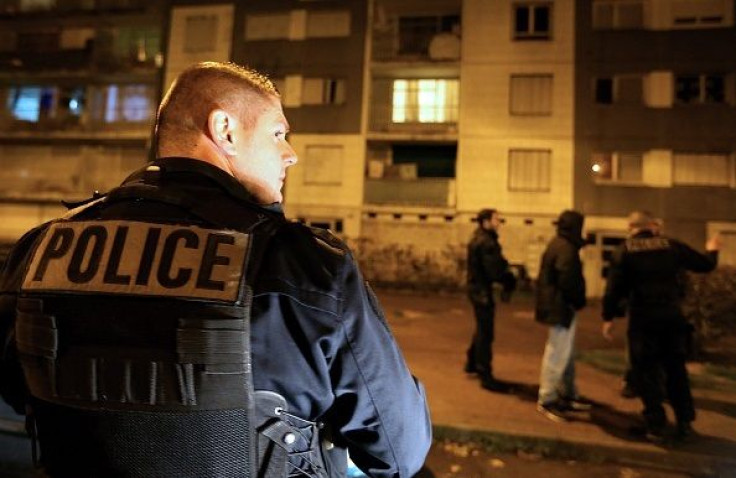 PARIS -- A text message alert woke Bonnie Schaefer early Wednesday, warning her to stay inside her home in Saint-Denis, a suburban neighborhood 20 minutes north of here. Members of the terrorist cell allegedly responsible for the most deadly attack in Europe in a decade were hiding out in an apartment about two metro stops from her home and police were about to carry out a raid there.
As she and the rest of the world now know, the raid -- which took out the alleged mastermind behind last Friday's attacks in Paris -- was a major success for French counterterrorism forces, but it also fanned the worst fears of many Parisians: that there are more terrorists in the country, planning attacks like the ones a week ago on six sites across the capital, which left 130 dead and dozens critically wounded. In Paris and Saint-Denis, most people think France's policy in Syria, combined with a critical number of Islamic State group supporters in Paris' Muslim-majority neighborhoods, are to blame for the heightened threat.
"The suspects could have been in any neighborhood," Schaefer said. "I think everyone is concerned that new events may unfold in the near future at any place in the region."
Returning Fighters
At least 1,000 French nationals have joined the group, also known as ISIS or ISIL, in Iraq and Syria. Returning fighters who are experienced in combat pose the greatest threat to French national security, as was the case of Abdelhamid Abaaoud, the Belgian national and alleged mastermind, who returned to Belgium after fighting with ISIS in Syria. After he was discovered by police hiding out in the flat in Saint-Denis, specialist officers orchestrated the seven-hour, Wednesday-morning raid that resulted in his death along with two others, one of whom detonated a suicide belt. Five other people associated with the group were taken in for questioning, most of them relatives of Abaaoud.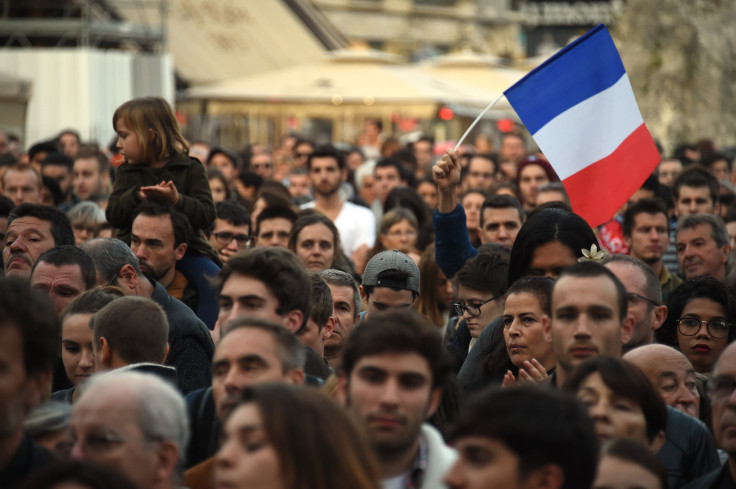 "Small terror cells made up of mostly relatives or close friends are the greatest challenge for intelligence services seeking to infiltrate with human sources," according to a report from the Soufan Group.
Abaaoud was well known to French intelligence, but a different threat comes from French citizens who have left, more than half who are still "unknown to the French intelligence services prior to their departures," the nonpartisan Jamestown Foundation said in a report.
Underground networks of terrorists in France connected to fighters in Iraq and Syria have left many fearing fighters may return home, connect with local extremists and carry out other attacks. If Abaaoud did it, how many others just like him are currently still in France waiting to attack?
"It feels like it's not done. That's the worst. I can't handle being scared," said Amandine Barass, 29, of Lyon, France. "We were little spoiled kids before, and now we understand the rest of the world."
Fear Of The Unknown
In Paris, fear also comes from the unknown. Friday's attackers had very specific types of locations to target but chose their victims and the venues they would attack in what feels like a random way.
"They can hit at any place, at any time and anyone," said a limousine driver who lives just 15 minutes outside of Paris and asked that his name not be published as he was not allowed to speak during work hours.
ISIS claimed responsibility for last week's attacks and promised to continue carrying out attacks in France as long as President François Hollande continues targeting the terrorist group in Syria.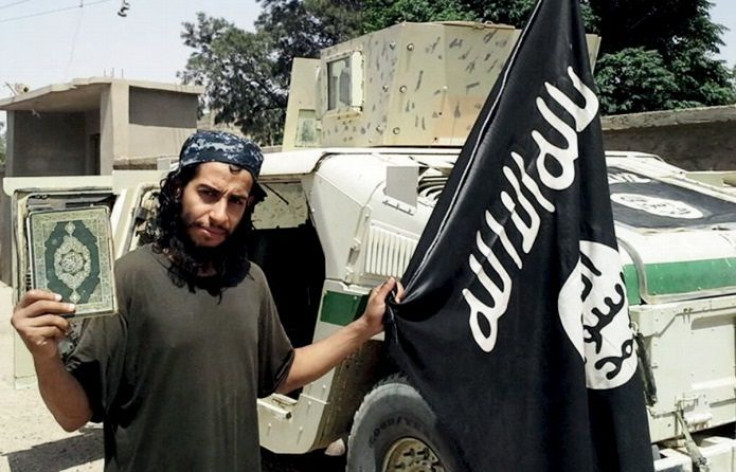 "France and those who follow its lead must know that they remain the principal targets of the Islamic State and that they will continue to smell the scent of death for taking the lead of the crusade, having insulted our prophet, having attacked Islam in France and for hitting Muslims in the land of the caliphate with their planes," ISIS wrote in a statement to its followers claiming responsibility for the attack that circulated online in French and English.
France is a key member of the U.S.-led coalition targeting ISIS with warplanes, and after the deadly day in Paris, France immediately ramped up its own efforts against ISIS in Syria. It launched several attacks on the group's Syrian stronghold of Raqqa, targeting a training center, an ammunitions storehouse, and another site.
Earlier this year, France admitted to providing Syrian rebel groups fighting Syrian President Bashar Assad's army with weapons and military equipment as early as 2012, despite a European embargo on weapons.
After the embargo was lifted in 2013, France continued supplying rebel groups with arms "when the Syrian rebels had to face both the armies of the dictator Bashar Assad and this terrorist group Islamic State," Hollande told reporters in 2014.
Link To Syria Seen
In Paris, most people who spoke to IBT said they thought the attack was linked to France's actions in Syria. Some speculated French weapons might have fallen into the hands of the very same group of terrorists who attacked France.
Aside from bombing the terrorist group, France is also looking to make partnerships with other international powers involved in Syria -- including Russia, which does not share France's vision for a Syria without Assad.
On Thursday, Russia said Valery Gerasimov, its military chief of general staff, and his French counterpart discussed the possibility of "the coordination of military troops' actions against ISIS terrorists in Syria."
In France, some believe working with Russia will help France become stronger in the fight against ISIS and have a significant impact on intelligence sharing.
"I think this is a step in the right direction, and having other 'allies' to create a stronger coalition is a good thing. More international information-sharing is very important," Schaefer said.
But others worried while Russia is a very strong partner to have, France took too much of a public stance on Syria and has made itself an even bigger target for ISIS.
"Russia isn't scared. Putin isn't messing around. Why didn't France just go align themselves with Russia and say, 'Look you're already bombing ISIS, we'll give you some planes, but we're going to stay in the background," asked Ismail Sbetar, 25, who lives in a Paris suburb and runs a personal security company.
Sbetar is convinced as long as France continues to say publicly it is hitting ISIS in Syria, more attacks will happen in France.
"It's not over," Sbetar said. "It's just the beginning because there are so many of them [terrorists] here."
© Copyright IBTimes 2023. All rights reserved.