Francoise Bettencourt Meyers Net Worth: L'Oreal CEO Is Richest Woman In The World
KEY POINTS
Francoise Bettencourt Meyers's net worth is $58.6 billion
She inherited the L'Oréal company
Last year, her fortune increased by as much as $7 billion
Francoise Bettencourt Meyers's net worth is in the multi-billion range. After all, she is the richest woman in the world today.
Bettencourt Meyers has a net worth of $58.6 billion, joining the ranks of several billionaires around the world. In the Forbes's list of the richest people in 2019, she placed 15th and notably ahead of the Walton siblings, Los Angeles Clippers owner Steve Ballmer and Chinese Ma Huateng.
The L'Oréal CEO is also the company heiress. Her grandfather, Eugène Schueller, founded the company in 1909. As its CEO, Bettencourt Meyers also heads the family's foundation called Bettencourt Schueller Foundation. Under her leadership, L'Oréal saw a massive increase in revenue in 2019 of $30.6 billion. This also increased her personal wealth by as much as $7.1 billion since most of her fortune is tied up with the cosmetics' giant's sales.
Another proof of strong cosmetics sales is Kylie Jenner hitting the billion dollar mark in 2019 due to the success of her own line Kylie Cosmetics. She has then sold 51% of her company to Coty and pocketed $600 million in the process.
Aside from being a CEO and owning the title of richest woman in the world, Bettencourt Meyers also writes books about Greek gods and pens commentaries on the BIble during her free time. As Forbes reported, the French girl boss is not always known as the richest woman. It was always a neck-to-neck race among Liliane Bettencourt, her mother, and Helen and Alice Walton. Unfortunately, Liliane Bettencourt suffered from dementia and died in 2017, which paved the way for the current CEO to assume leadership.
It was not easy for her to take over the company. Bettencourt Meyers had to face a friend of her mother in court. Unlike typical billionaires of her stature, the CEO does not like to live lavishly. Per Business Insider, she inherited a house in Neuilly-sur-Seine, a place in France known for the influence of those who live there. Other famous personalities residing there are Christian Clavier, Thierry Lhermitte, Gerard Jugnot and Marine Le Pen.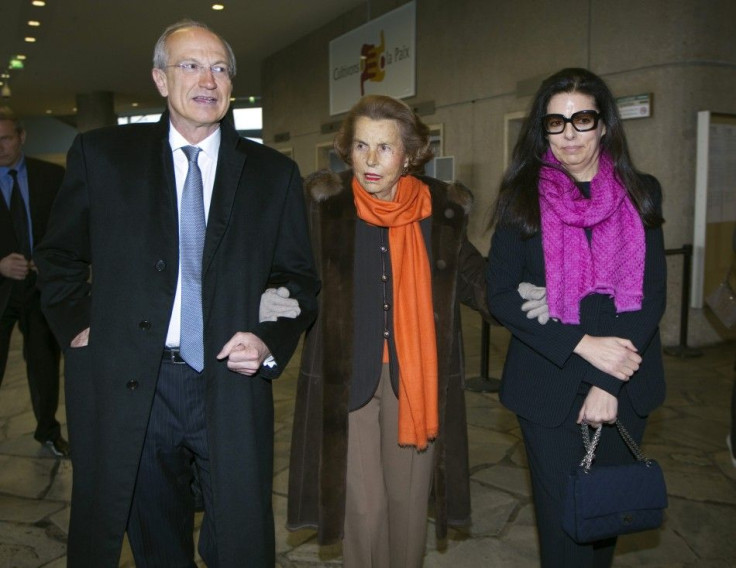 © Copyright IBTimes 2023. All rights reserved.
FOLLOW MORE IBT NEWS ON THE BELOW CHANNELS