Frankfurt shooting suspect confesses; no sign yet of terror network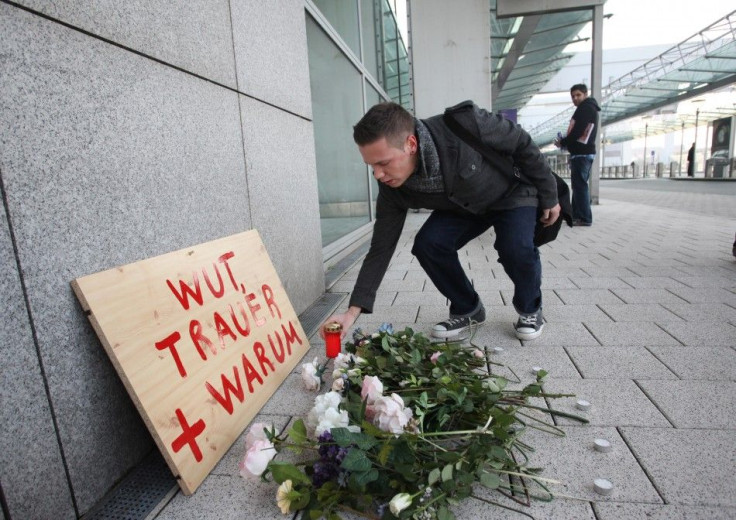 The suspect in the shooting deaths of two U.S. airmen at the Frankfurt airport yesterday has confessed to targeting the American military, according to German security officials.
Federal prosecutors in Germany are working with U.S. authorities to determine if the killings were related in any way to Islamic terrorism.
Due circumstances of the incident there is cause to believe that the attack was an Islamist-motivated act, said the General Prosecutor's Office in Karlsruhe in a written statement.
However, the suspect is believed to have acted alone.
The Interior Minister of Hesse, Boris Rhein, told reporters in the state capital Wiesbaden that the suspect, a 21-year-old ethnic Albanian from Kosovo, had become involved in Islamic radicalism over the last few weeks. The shooter has been identified as Arid Uka, whose family has lived in Germany for four decades.
Uka is apparently a postal worker who was captured as he tried to flee the scene of the murders.
Uka's relatives describe him as a devout Muslim who was born and raised in Germany, reported AP.
It's the type of attack that comes out of the blue, Rhein said at a press conference. We can't see a network in the sense of a network, in the sense of a terror cell.
About 50,000 U.S. troops are stationed in Germany. The Air Force is not releasing names of the victims, pending notification of their families.
Kosovo's Interior Minister Bajram Rexhepi condemned the attack. In the Kosovar capital, Pristina, people lit candles yesterday in the city center.
The shooting occurred on a bus that was scheduled to take fifteen U.S. airmen traveling from the Royal Air Force's Lakenheath base in England to the U.S. Air Force's Ramstein base in Germany.
According to Frankfurt police, the murderer walked up to the parked bas and started speaking to find out if the passengers were indeed U.S. soldiers. The suspect started firing outside the bus and then entered the vehicle.
The bus driver and one of the passengers were killed, while two other airmen were seriously injured.
Rhein added that the suspect's apartment and computer have been searched; also investigators believe the suspect had contact with other radical Muslims on Facebook but there is no network in the sense of a terror cell.
© Copyright IBTimes 2023. All rights reserved.