French Businesses To Invest $10B In India Over 5 Years, Minister Says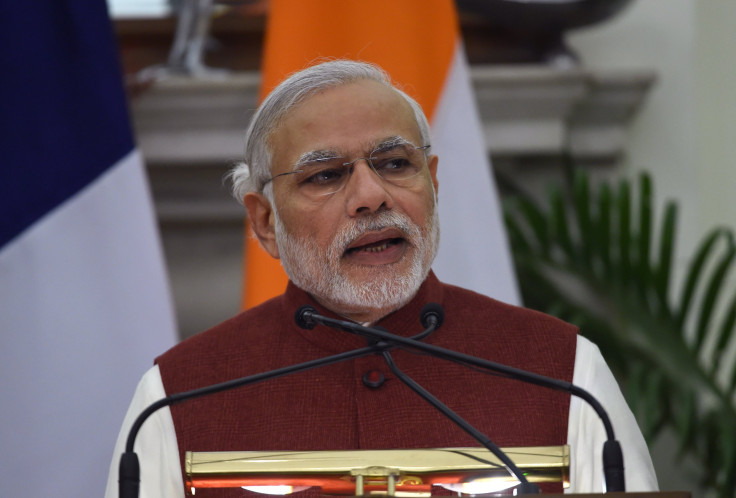 French companies will invest $10 billion in India over the next five years, French Finance Minister Michel Sapin reportedly said Monday. The minister, who is visiting India as part of French President François Hollande's delegation, was speaking at the Federation of Indian Chambers of Commerce and Industry in New Delhi.
"Over the last five years, French companies have invested more than $1 billion per year in India. We estimate that they will continue to invest at least $10 billion over the next five years," Sapin told the industry body, according to Reuters.
Indian Prime Minister Narendra Modi has been trying to attract companies to his 'Make in India' initiative, which will develop the country's manufacturing sector.
"The majority of these investments are meant for the industrial sector, which makes France the major player in Prime Minister Modi's 'Make in India' program," Reuters quoted Sapin as saying.
Leaders of the two countries have also reached an agreement on the purchase of 36 Rafale combat jets by India, the Hindu reported. The deal, whose finances have still not been agreed on, had been under negotiation for months.
There were also agreements in the area of space technology, according to the newspaper, which reported that among other areas of cooperation, France's National Centre for Space Studies will participate in the next mission undertaken by the Indian Space Research Organisation.
A day earlier, 16 agreements and memoranda of understanding were signed between Indian and French companies at the India-France Business Summit held in the city of Chandigarh in northern India, local media reported. One of the agreements was between Airbus and India's Mahindra Aerospace to manufacture helicopters in India, according to the Hindustan Times.
Other agreements were related to sectors such as green technologies, engineering, urban development and waste treatment, the Indian daily reported.
The French president is in India as the guest of honor at the country's Republic Day celebrations.
© Copyright IBTimes 2023. All rights reserved.