French Court Throws Out Armenian Genocide Law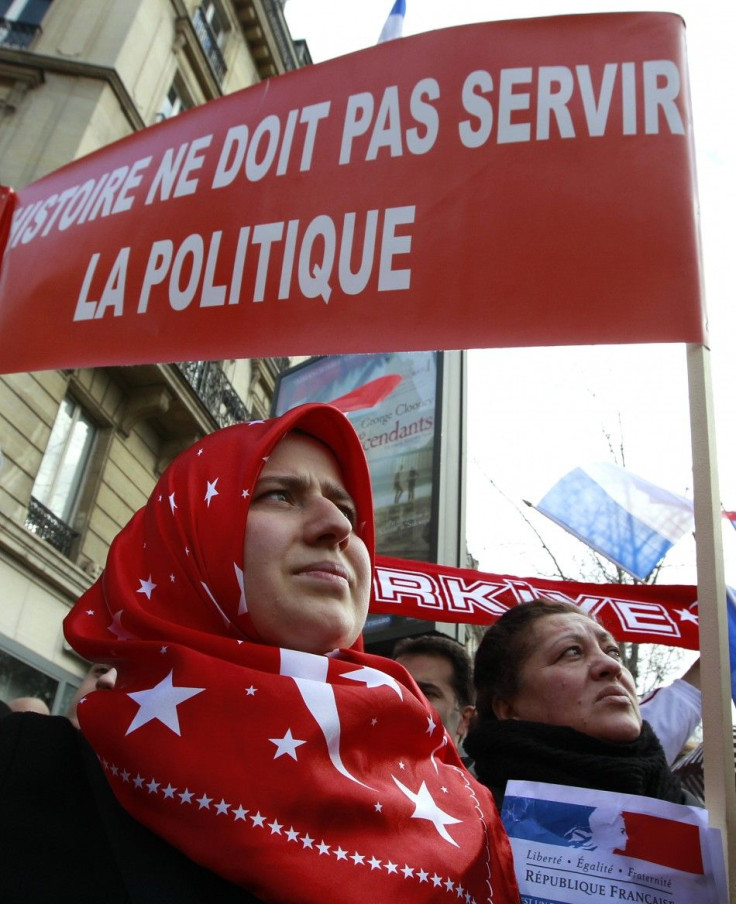 France's highest court threw out a law making it illegal to deny the genocide of Armenians by Ottoman Turks nearly a century ago, ruling it unconstitutional.
The decision by France's Constitutional Council invalidates the law, which was due to be ratified by President Nicolas Sarkozy in February.
The news was quickly welcomed by Turkey, who had threatened to cut diplomatic relations with France if the law passed the review stage.
If introduced, the new law would have imposed a €45,000 ($60,400) fine and/or a one-year prison sentence on genocide deniers.
Turkey has already frozen military, economic and political ties with France after the parliament passed the law on January 23.
Currently French law prohibits denial of the Holocaust.
Turkish officials, according to Reuters, argued that France's center-right government had only proposed the law in order to garner votes from the roughly 500,000 Armenians living in France.
In 2001 France adopted a law stating that the parliament formerly recognized the 1915 Armenian genocide, which also provoke a strong backlash from Ankara.
The ruling will clearly be regarded as a blow to Sarkozy, who had strongly backed the bill ahead of his re-election bid this spring. In fact, Sarkozy has asked his government to draft a new version of the bill.
The President of the Republic considers that (genocide) denial is intolerable and must therefore be punished, his office wrote in a statement.
He has asked the government to prepare a new draft taking into account the decision of the Constitutional Council.
© Copyright IBTimes 2023. All rights reserved.