French Local Election Runoff To Test Far-Right Strength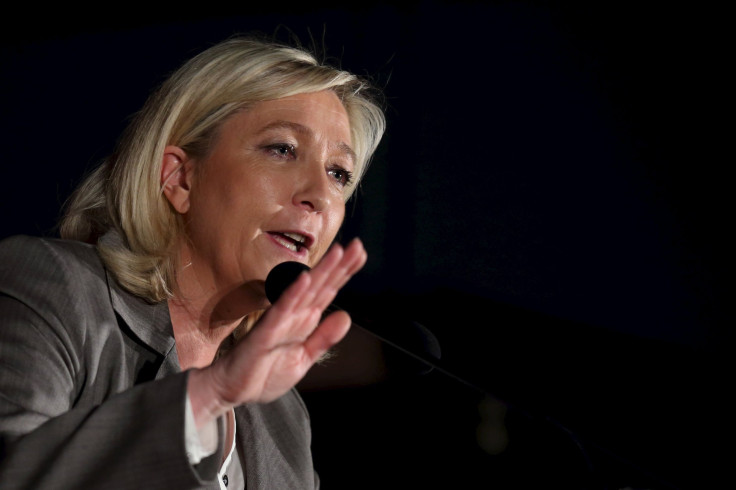 PARIS (Reuters) - French voters elect thousands of local councilors on Sunday in a test of the far-right National Front's growing hold on grassroots politics.
While the FN came second in the first round of voting last week, in a setback to its claims that it has become the country's first party, it did win one in four votes and is all but certain to see a big jump from its current two councilors.
The anti-immigrant, anti-EU party, which under the helm of Marine Le Pen has worked hard to appeal to mainstream voters, has based its new strategy on building up a base of locally elected officials.
It saw eight of its candidates elected in the first round last week and could see 100-220 more elected on Sunday, an Ifop poll showed.
In total, 4108 councilors with limited powers over roads, schools and social services will be elected in the two rounds of a ballot that usually attracts limited interest but has this time become a test case for the two main parties and Le Pen.
Former French President Nicolas Sarkozy has put a faltering comeback back on track by steering his conservatives to an unexpected first place in the first round.
But he needs a big win on Sunday to help consolidate his challenged hold on his conservative UMP party and get its nomination for the 2017 presidential election.
Opinion polls see the UMP and its allies winning nearly twice as many seats as President Francois Hollande's embattled Socialists and its partners.
The complex election system, in which a duo of councilors is elected per constituency and they then vote to decide on 98 "departments" assemblies' presidents, means much negotiation will follow to see how many "departments" each party has won.
Both the Socialists and the UMP have ruled out striking an alliance with the FN to jointly chair departments.
The far-right party, which came in first in EU elections last year, is hoping to win one or two departments at most due to unfavorable electoral arithmetic but eyes a bigger win in regional polls later this year.
Paris and Lyon, France's two biggest cities, are excluded from Sunday's election. In these cities the FN vote tends to be smaller than in the rest of the country.
© Copyright Thomson Reuters 2023. All rights reserved.