French Open - Federer positive despite defeat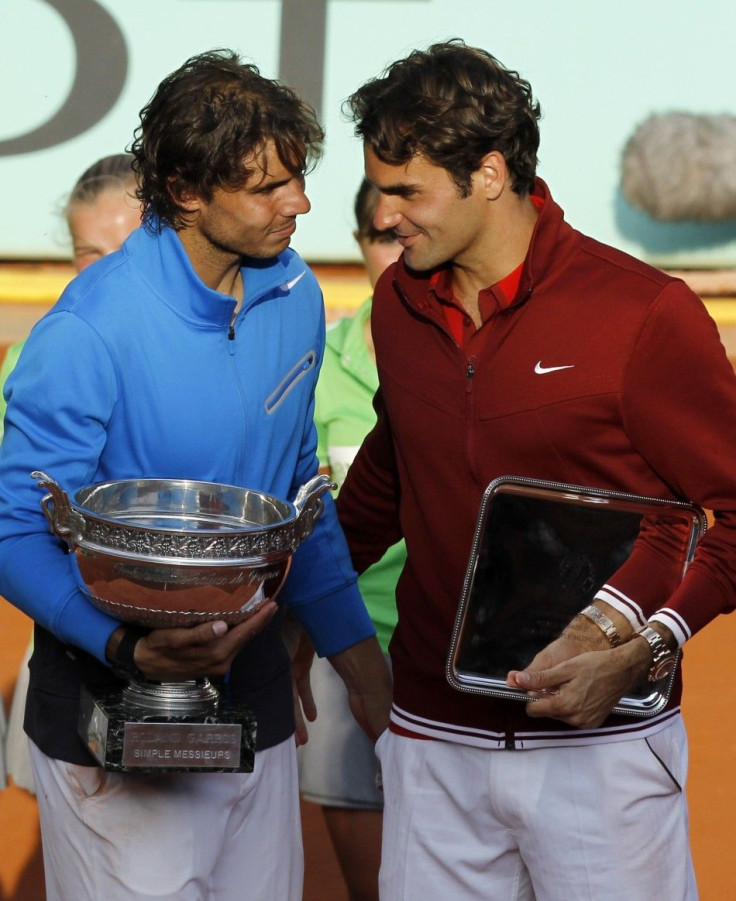 Despite seeing some of his best tennis failing to win him the French Open, 16-time grand slam winner Roger Federer said he was pleased with his performance against Rafael Nadal in the final, but also admitted things could have turned out better.
Nadal won the tie 7-5, 7-6 (7-3) 5-7 6-1 in three hours and 39 minutes. Federer saw a 5-2 lead in the first set crumble after he wasted his set point, allowing Nadal to battle back to win the first set 7-5. His first serve deserted him in the second set tie-breaker, and though he managed to battle back and claim the third, a commanding display from Nadal in the fourth deflated the Swiss.
In the greater scheme of things though, Federer contested in his first grand slam final since the 2010 Australian Open, and played some great tennis during the fortnight. He also became the only person to defeat Novak Djokovic in the 42 games the Serb has played this season. Things are on the up after a below-par 2010 for the 29-year-old, and he has no complaints.
I don't have huge complaints but obviously there were some missed opportunities, because you'll always have plenty against him on clay. So if you lose, you always look at those, Federer reflected.
I'm the one that's playing with smaller margins, so obviously I'm always going to go through a few more ups and downs, whereas Rafa is content doing the one thing for the entire time. So it's always me who's going to dictate play and decide how the outcome is going to be. If I play well, I will most likely win. If I'm not playing so well, that's when he wins.
But I thought Rafa played well. I think he dug deep to come back in the first set and get himself into the match. And also the second set. It was tough all the way through. I thought we played at a very high level and I was pretty happy with the way I played today.
Overall I'm very happy about the tournament. Obviously you should be disappointed after losing in a Grand Slam final. I feel that a little bit today.
Federer has the opportunity to get back to winning grand slams at Wimbledon - a championship he has won on six occasions.
The Swiss legend revealed that he was feeling better physically than I have in a long time.
On Wimbledon he added, That's obviously the huge priority right now, to win Wimbledon in a few weeks' time. That's always, for me, the sort of number one goal in the season.
© Copyright IBTimes 2023. All rights reserved.