French President Speech Live Stream: After Charlie Hebdo Suspects Killed, Hollande Addresses Nation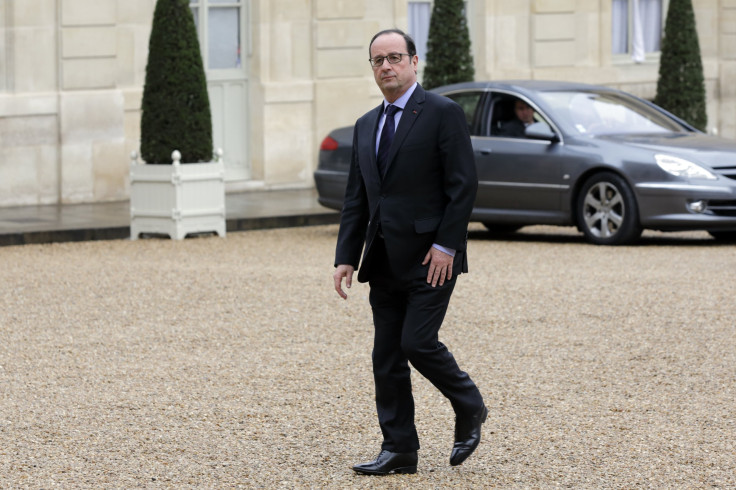 Hours after French security forces killed three suspects in two separate standoffs Friday, President François Hollande was scheduled to address the nation at about 8 p.m. local time and offer words of comfort and unity after a week of violence and terror. France watched in horror as two separate hostage crisis unfolded Friday morning, with two brothers suspected of fatally shooting 12 people Wednesday at the Paris office of the satirical magazine Charlie Hebdo among the dead.
The brothers were corned in a sleepy industrial town north of Paris as another attacker claimed hostages at a kosher grocery in Paris, according to the Associated Press. Security forces stormed all three suspects in two separate attacks that unfolded within minutes.
The grocery store attacker was identified as Amedy Coulibaly. Brothers Cherif Kouachi, 32, and Said Kouachi, 34, were believed to be behind the Charlie Hebdo attacks. They were allegedly killed during the police standoff in Dammartin-en-Goële outside Paris. "They said they want to die as martyrs," Yves Albarello, a local lawmaker, told French television station i-Tele.
Coulibaly allegedly attacked the kosher store hours before the Jewish Sabbath began by declaring, "You know who I am." French security forces shut down a famed Jewish neighborhood in Paris and closed down nearby schools and roads during the attacks.
Hollande called the Charlie Hebdo massacre a terrorist attack earlier this week. The brother allegedly targeted Charlie Hebdo because of its series of cartoons depicting the Prophet Muhammad in its weekly publication.
"This was an attack on freedom. We must be ourselves, and we must realize our best weapon is our unity. Nothing must separate us or drive us apart," Hollande said in an earlier national address Wednesday, according to Euronews. "France is a great nation when under pressure. We are stronger than our enemies when we are together."
A live steam of Hollande's speech to the nation will be broadcast by France 24 and can be seen below.
© Copyright IBTimes 2022. All rights reserved.
FOLLOW MORE IBT NEWS ON THE BELOW CHANNELS