Friend Of Accused Boston Marathon Bomber Dzhokhar Tsarnaev Facing Drug Trafficking, Weapons Charges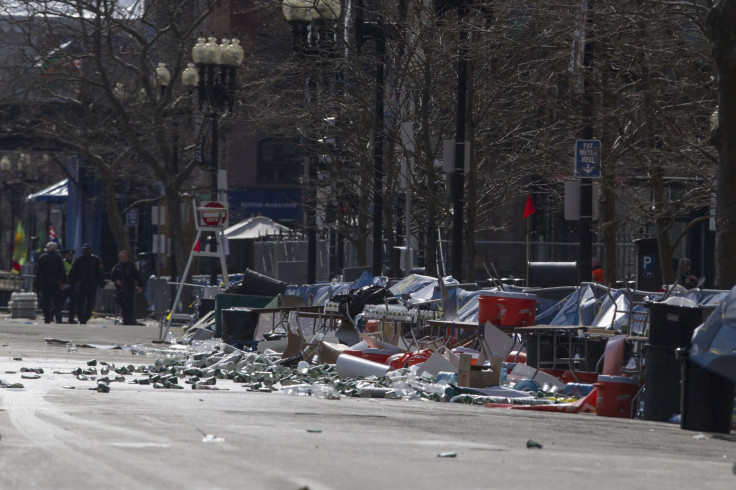 A friend of accused Boston Marathon bomber Dzhokhar Tsarnaev is being held on federal heroin trafficking and gun possession charges. Court documents allege Stephen Silva, 21, of Cambridge, Massachusetts, knowingly received a handgun from which the serial number had been "obliterated."
The gun was the same make and model believed used to kill Massachusetts Institute of Technology police officer Sean Collier as Tsarnaev and his brother, Tamerlan, fled from police, the Boston Herald reported. Silva made his first court appearance Tuesday, the Boston Globe reported.
A spokeswoman for the U.S. attorney's office declined to say whether the gun was the one used to kill Collier, 26, who was shot to death April 18, 2013, as he sat in his cruiser on the MIT campus.
The Globe said Tsarnaev and Silva were close friends. Three other friends -- Dias Kadyrbayev, Azamat Tazhayakov and Robel Phillipos -- were charged with interfering with the bombing investigation. Tazhayakov was convicted on two counts Monday.
The Herald said police recovered a Ruger model P95 9mm pistol when, following a day-long chase April 19, 2013, they found Tsarnaev hiding in a boat being stored in a Watertown, Massachusetts, yard.
Tsarnaev and his brother allegedly planted two pressure-cooker bombs near the finish line of the Boston Marathon April 15, 2013. The explosions killed three people and injured some 264 others. Tamerlan Tsarnaev died in a shootout with police in Watertown after his brother ran him over trying to escape. The surviving Tsarnaev has pleaded innocent to 30 charges.
© Copyright IBTimes 2023. All rights reserved.