Russia Withheld Details On Tamerlan Tsarnaev, Boston Marathon Bombing Suspect, From FBI: Report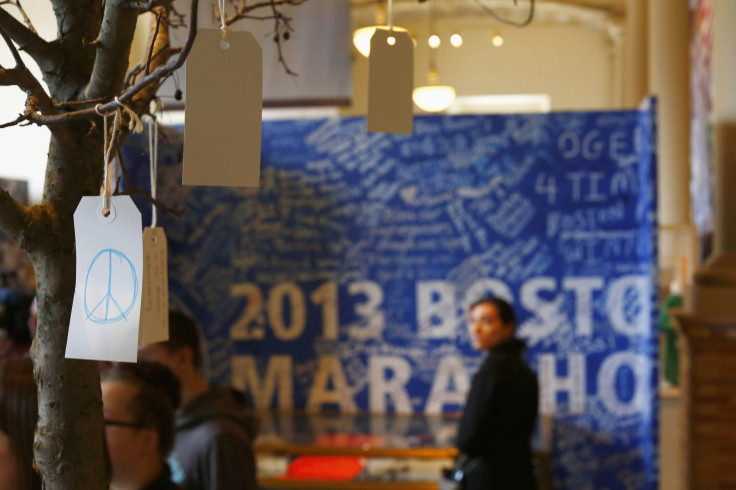 Russia declined to provide the FBI with key information about Tamerlan Tsarnaev, the Boston Marathon bombing suspect, two years before the April 2013 attack that claimed three lives and wounded hundreds, the New York Times reported Wednesday, citing an unpublished U.S. government review.
Russian authorities told the FBI in 2011 that Tsarnaev "was a follower of radical Islam" but declined several requests for additional information on the man, which likely could have helped U.S. law enforcement agencies track his movements better and possibly prevent the attack, according to the Times. The report, which comes amid increasingly strained relations between the U.S. and Russia over the crisis in Ukraine, added that Russian authorities shared additional information, which included a telephone conversation between Tsarnaev and his mother discussing Islamic jihad, only after the bombing.
"They found that the Russians did not provide all the information that they had on him back then, and based on everything that was available the FBI did all that it could," a senior U.S. official familiar with the review said, according to the Times.
Tsarnaev and his brother, Dzhokhar, are believed to be the sole suspects in the attack. While the elder Tsarnaev was killed in a manhunt days after the attack, Dzhokhar, 20, was taken into custody after the bombing, and will face the death penalty if convicted.
The new report, authored by the inspector general of the Office of Intelligence Community, has not been made public, but members of Congress are scheduled to be briefed on it Thursday, the Times said.
"Had they known what the Russians knew they probably would have been able to do more under our investigative guidelines, but would they have uncovered the plot? That's very hard to say," one senior official said.
According to Reuters, the latest report follows a congressional report that referred to "missed opportunities," which it said could have prevented the attack.
The upcoming Boston Marathon is scheduled for April 21.
© Copyright IBTimes 2023. All rights reserved.