Fugitive Mexican Police Chief Arrested For Involvement In Suspected Drug Cartel Murder Of 43 Missing Students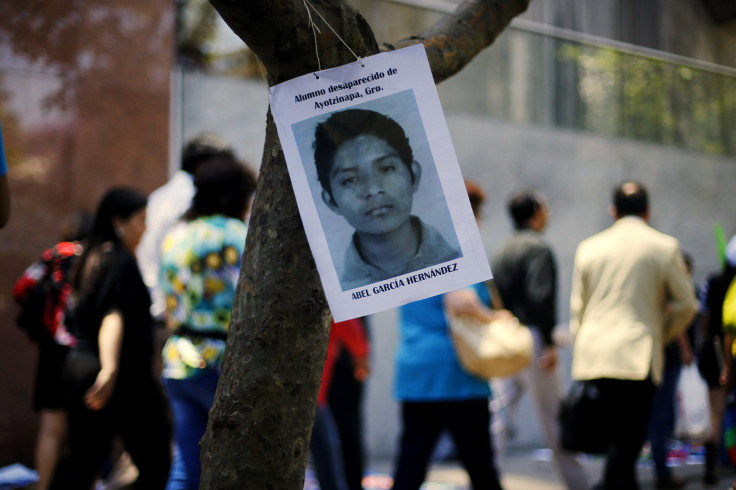 Mexican investigators announced this week they had arrested a high-ranking police officer in the case of 43 students who have been missing since Sept. 26. César Nava González, the former chief of police in Cocula, a city in the Guerrero state where the students disappeared, who had been on the run for the past two months, Agencia EFE reported. He was captured Nov. 17 and is now in a maximum security prison.
Although Nava González is not from Iguala, the city from which the students vanished after protesting an event led by the mayor's wife, he may have played a role in their suspected murder. Iguala police allegedly asked Nava González, 43, to help collect the students and deliver them to drug cartel Guerreros Unidos -- a gang with which he was associated, CNN reported. Officials say they believe Guerreros Unidos members then killed the students.
Nava González joins 75 people arrested in the case, which has sparked nationwide protests related to police violence and government corruption. Iguala Mayor José Luis Abarca Velázquez and his wife -- who investigators say organized the students' massacre -- were apprehended Nov. 4.
The Mexican Attorney General's Office indicted Nava González for participating in organized crime and kidnapping, Reuters reported. He had fled after the incident to Mexico City and ended up in Colima. Iguala Police Chief Felipe Flores Velásquez is reportedly still in hiding.
Even though Guerreros Unidos members and Nava González have reportedly confessed to killing the students, parents of the missing have said they won't believe them without evidence. Authorities said the gang burned the victims' bodies in a 14-hour fire and threw the remains into a river, but a group of 2,000 protesters told Telesur they planned to open an independent search for the students. "We will go armed and ask the community police to support us," a parent told reporters.
© Copyright IBTimes 2023. All rights reserved.