Fukushima News: Amid Nuclear Reactor Radiation Fears, South Korea Abandons Japan Airport Flights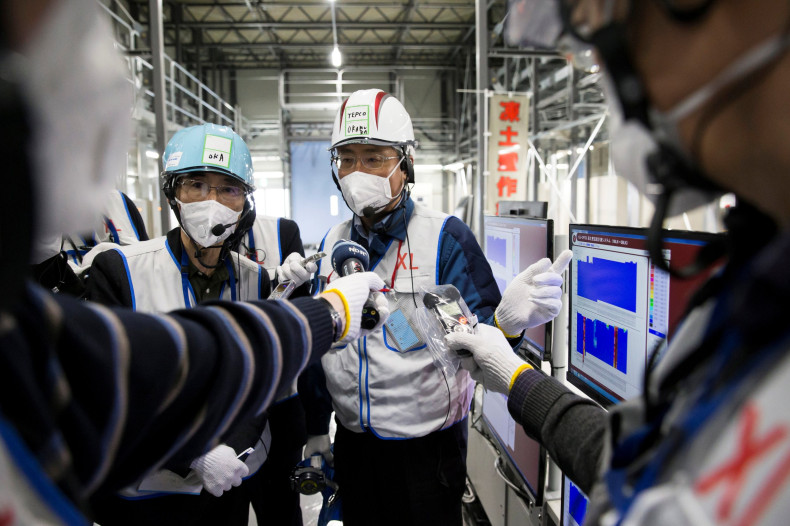 South Korean airline Jeju Air announced Tuesday it would cancel all flights to and from Japan's Fukushima Airport over fears of heightened levels of radiation stemming from the nuclear disaster that befell the city's nuclear plant in 2011, the Japan Times reported.
The low-cost carrier reportedly abandoned plans for a chartered March 18 flight from Fukushima Airport to Incheon Airport in South Korea and a March 20 return flight after staff complained they did not want to be exposed to potentially harmful levels of radiation in the northwestern Japanese region where the disaster occurred. The airport was located about 40 miles from Tokyo Electric Power Company's (TEPCO) nuclear power plant when it sustained damage from a deadly March 2011 earthquake and tsunami, causing a massive release of radioactive material and the evacuation of about 160,000 residents.
While TEPCO has undergone a $188 billion recovery effort to clean up the 310-square mile exclusion zone, workers were forced to dump cooling water on the nuclear reactor's cores, further contaminating the environment by introducing nuclear material to the local groundwater. Radioactive levels within the plant itself were so high, a remote-controlled robot sent to explore the site became incapacitated last month. A study by Japan National Tourism Organization showed that the Feb. 20 levels of radiation at Fukushima Airport were just above twice that of Tokyo, but were less than that of other major cities such as Seoul, Singapore and London.
Fukushima Airport remained opened throughout the 2011 disaster, but later sued TEPCO for loss of revenue over the suspension of services by major airlines in relation to the incident, according to Japan's financial newspaper Nikkei . In response to Jeju Air employees' concerns, the airline's chief executive officer Choi Kyu-nam denied there would be any adverse health effects for those working at Fukushima Airport, but agreed to reroute flights to Sendai International Airport, located about 70 miles south.
The company's initial plans to use Fukushima Airport reportedly drew criticism from a number of customers and labor groups in South Korea, which has maintained a ban on all sea products from eight prefectures in Japan, including Fukushima, over radiation concerns.
© Copyright IBTimes 2022. All rights reserved.