Fukushima News: Are Nuclear Radiation Levels In Japan Safe 6 Years Later?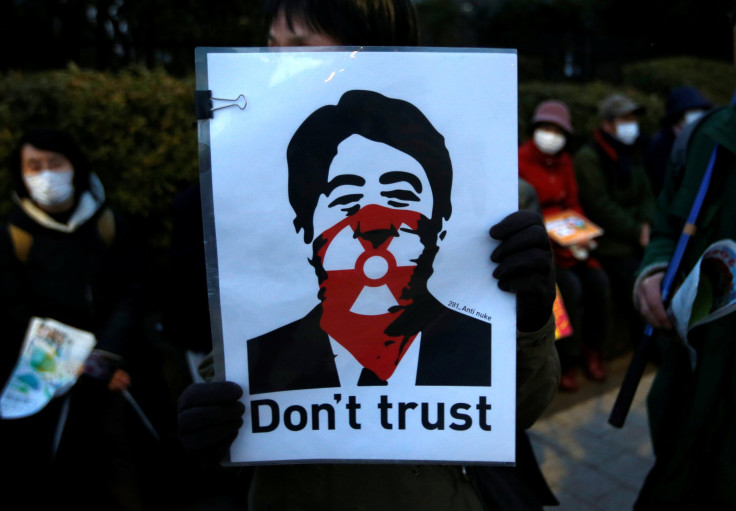 Fukushima Gov. Masao Uchibori criticized Japan's Prime Minister Shinzo Abe Monday after the leader failed to directly mention the radioactive disaster that befell the region in an annual speech on the 2011 deadly tsunami and earthquake that destroyed its No. 1 nuclear plant.
In an address on the disaster's sixth anniversary, Abe referred Saturday to the "rebuilding process in Fukushima," including the repairing of infrastructure and the lifting of some evacuation orders. He omitted the term, "nuclear accident," which was used in previous speeches. Uchobori expressed his frustration with Abe, saying the region "experienced enormous damage" and had not yet fully recovered from the world's worst nuclear incident since the 1986 Chernobyl disaster in Ukraine.
Read: Refugees Tricked Into Cleaning Radioactive Material For Visas In Japan
"This is an accident that does not exist in the past tense, but in the present progressive form," Uchibori said at a regularly scheduled press briefing, according to Japanese newspaper Asahi Shimbun. "It is not possible to avoid using the important and significant terms of the nuclear plant accident or nuclear power disaster."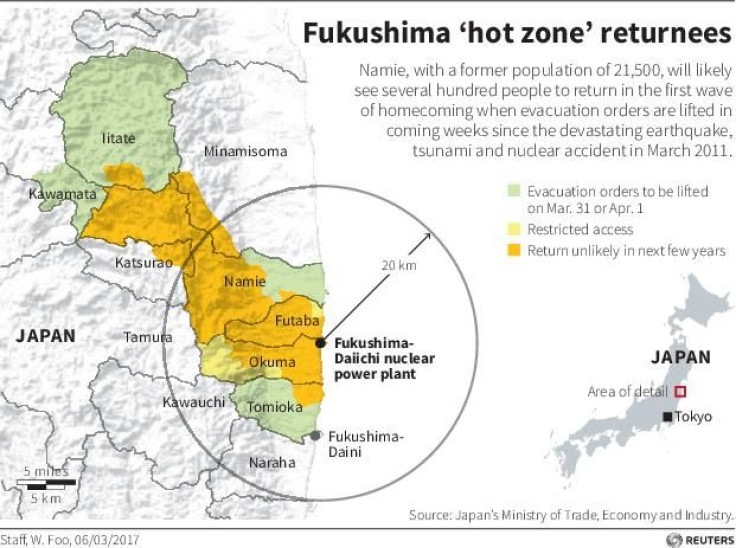 While some residents were allowed to return to the area, many parts were still considered unfit for human habitation. About 120,000 of the estimated 160,000 people evacuated in the wake of the disaster were still living in nuclear exile, according to the Japan Times. Deadly radiation levels persisted at the damaged plant itself, as the Tokyo Electric Power Company (TEPCO) struggled to complete the oft-delayed $188 billion recovery process to extract melted radioactive fuel from the ruined cores and cleanup the area.
Read: Scientists Baffled As Deadly Fukushima Radiation Kills Robots
TEPCO's latest setback emerged when the "unimaginable" levels of radiation at the site managed to incapacitate an exploratory robot sent into the waterlogged sections of the plant to search for nuclear debris. Unable to come up with an immediate alternative, a research team spokesperson said earlier this month the company needed to search for creative solutions to access and extract residual radioactive material from the site.
© Copyright IBTimes 2022. All rights reserved.
FOLLOW MORE IBT NEWS ON THE BELOW CHANNELS