Fukushima Overrun By Wild Boars Amid Radiation From Nuclear Reactor Meltdown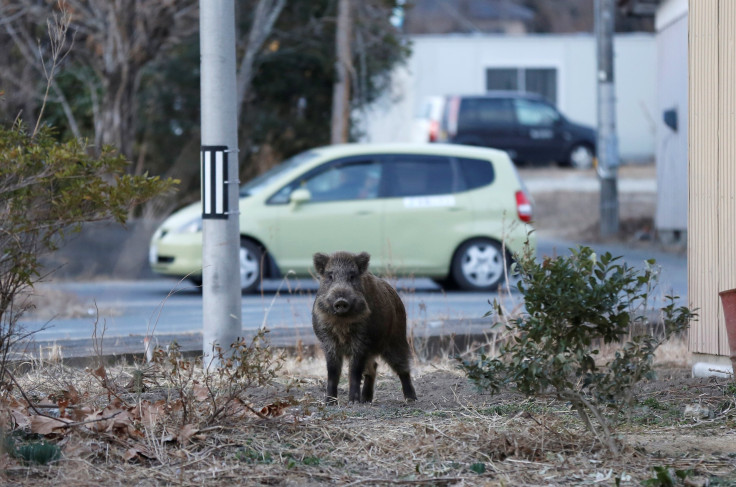 Hundreds of wild boars invaded Namie, the area surrounding the defunct Fukushima Daiichi nuclear power plant in Japan, after the region was evacuated in 2011. With residents ready to return at the end of the month, hunters were called to exterminate the animals.
"After people left, they began coming down from the mountains and now they are not going back," Shoichiro Sakamoto, a hunter who leads a team responsible for catching and killing the animals, told Reuters Thursday. "They found a place that was comfortable. There was plenty of food and no one to come after them."
Read: 'Unimaginable' Radiation At Fukushima So Destructive, Not Even Robots Can Survive
The area was left barren after a massive earthquake and tsunami struck in March 2011, releasing radiation from the Fukushima plant that caused the evacuation of 160,000 residents and the implementation of a 310 square mile uninhabitable zone.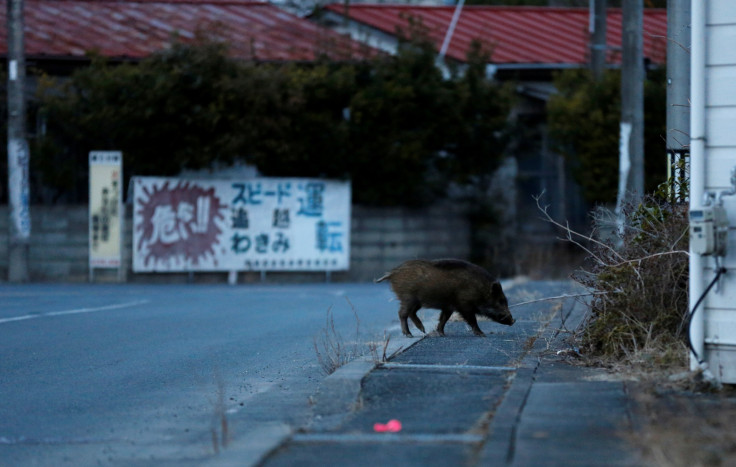 But now, officials are preparing to lift the evacuation orders for nearby areas and welcome residents back to their homes. That includes the town of Namie, just two and a half miles from the plant, which now has a serious wild boar problem.
"It is not really clear now which is the master of the town, people or wild boars," said Tamotsu Baba, mayor of Namie, to Reuters. "If we don't get rid of them and turn this into a human-led town, the situation will get even wilder and uninhabitable."
Meanwhile, workers are still trying to decommission the plant, where the levels of radiation recently reached "unimaginable" levels. Tokyo Electric Power Company (Tepco), the company responsible for the cleanup, said last week that the company had to rethink its methods after multiple cleaning robots stopped functioning due to the radiation.
Experts told the Japan Times in February that melted fuel debris inside the reactor had caused radiation levels to spike. The previous high was measured one year after the disaster at 73 Sieverts per hour. Recent measurements showed levels of 650 Sieverts per hour. A dose of 10 Sieverts would likely cause death within weeks.
A government survey last year revealed that more than half of Namie's 21,500 residents didn't want to return to the area when evacuation orders were finally lifted. But with increased radiation at the Fukushima plant and a severe wild boar problem, it's unclear just how many will return now.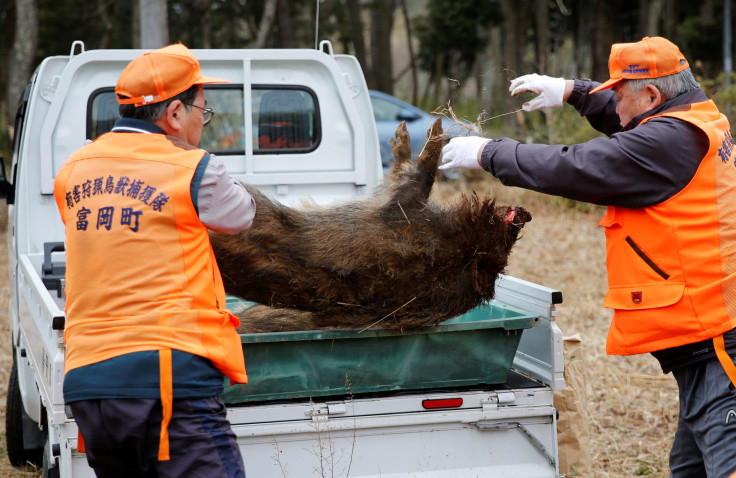 © Copyright IBTimes 2023. All rights reserved.
FOLLOW MORE IBT NEWS ON THE BELOW CHANNELS