Gaddafi threatens lengthy war in Libya; Arab League condemns western assault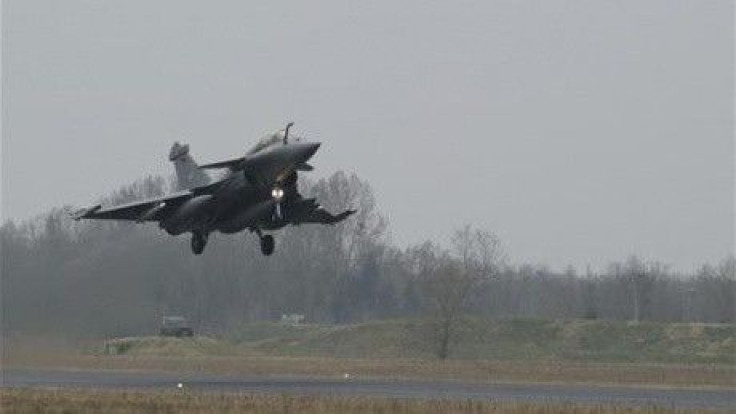 In response to airstrikes on his country by a coalition of western nations, Col. Moammar Gaddafi has threatened that Libya will fight a long war.
We promise you a long, drawn-out war with no limits, Gaddafi told Libyan state TV on Sunday morning. We will fight inch by inch."
Gaddafi also warned he will arm civilians to defend Libya from what he described as crusader aggression.
The US and UK are believed to have fired at least 110 missiles on Libyan military targets; while an attack by French aircraft upon Benghazi reportedly killed more than a dozen people and destroyed army vehicles.
Western seagoing vessels have also launched attacks from locations on the Mediterranean sea.
Libyan state television reported that 48 civilians have been killed in the capitol Tripoli, while more than 150 were wounded.
The deaths of civilians could not be independently confirmed, although UK Finance Minister George Osborne told the BBC the western military forces are seeking to avoid civilian casualties. US military officials have denied that civilians have been killed.
Officials at the U.S. Pentagon said that fighter planes and B-2 stealth bombers were involved in overnight raid missions on early Sunday.
At least 20 U.S. cruise missiles struck defense targets in Tripoli, and in the western city of Misrata.
US joint chiefs of staff Admiral Mike Mullen has stated that aircraft from the Persian Gulf state Qatar are preparing to fly near Libya to help enforce the no-fly zone.
Italy has also said it will join the military operations against Libya.
However, The Arab League, which initially endorsed the imposition of a no-fly zone over Libya, has expressed its condemnation of the attacks by western aircraft.
What is happening in Libya differs from the aim of imposing a no-fly zone, and what we want is the protection of civilians and not the bombardment of more civilians, said Amr Moussa, Arab League Secretary General.
Russia, China, and the African Union have urged an end to the attacks.
Gaddafi's son Saif al-Islam told ABC news network: Believe me, one day you will wake up and you will find out that you were supporting the wrong people and you had made a big mistake in supporting those people. It's like the WMD [weapons of mass destruction] in Iraq. It's another story.
Meanwhile, a Libyan rebel told the BBC that Gaddafi loyalists have again attacked Mistrata with heavy shelling.
Admiral Mullen himself has warned that while the air strikes have been effective, longer term, the no-fly zone may lead to an extended stalemate.
In the first 24 hours, operations have established the no-fly zone," he said.
"French air planes are over Benghazi as we speak and will do that on a 24/7 basis. The operations have taken out some ground forces near Benghazi, taken out air defenses, some of his control nodes, some of his airfields, I don't have all damage assessments, but so far [it's been] very very effective. [Gaddafi] was attacking Benghazi and we are there to stop that ... we are ending his ability to attack us from the ground, so he will not continue to execute his own people.
© Copyright IBTimes 2023. All rights reserved.