Gaddafi Willing To Cede Power: Russian Official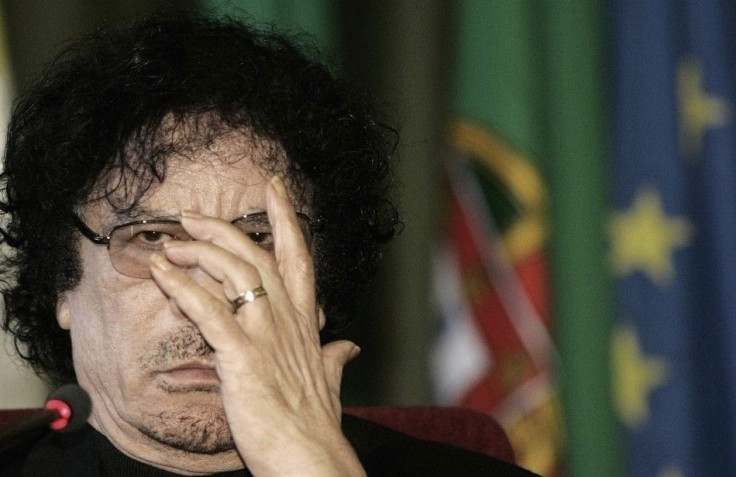 Libyan leader Moammar Gaddafi is willing to step down from power if he receives security guarantees, reported Russian media, quoting an unnamed Russian government official.
The colonel [Gaddafi] is sending signals that he is prepared to relinquish power in exchange for security guarantees, said the report in Kommersant, the Russian daily, as quoted by Reuters.
Moscow, which has repeatedly criticized NATO missile strikes in Libya, appears to be accelerating its own efforts to bring an end to the months-long brutal conflict in the North African country.
However, this report is being contradicted by comments made by both the Libyan regime in Tripoli and by rebel factions who control the eastern part of the country.
Reuters reported that Gaddafi's son, Saif al-Islam, said there will not be any talks related to his father stepping down from the seat he has held for more than 40 years.
Also, the Benghazi-based rebels have withdrawn an offer allowing Gaddafi to live peacefully in Libya under the proviso that he resign immediately.
On Monday, South Africa's President Jacob Zuma (who has consistently criticized NATO attacks on Libya) and NATO's Secretary-General Andre Anders Fogh Rasmussen visited Russia to meet with officials to find a resolution to the Libyan crisis.
It is believed that the Russians – who have sold weapons to Gaddafi – may use some kind of leverage in order to pressure the Libyan strongman to quit.
© Copyright IBTimes 2023. All rights reserved.