Gadhafi's Son Saadi Appears In Libyan Court On Murder Charges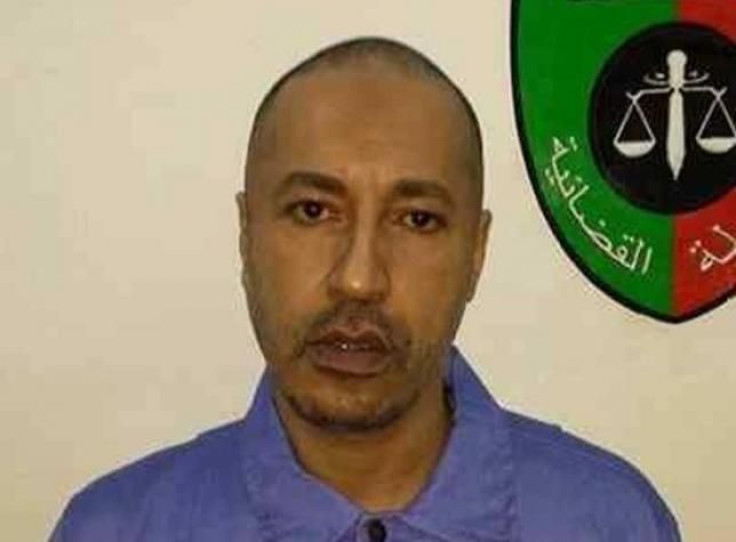 Moammar Gadhafi's son Saadi who fled abroad during Libya's 2011 revolution and was extradited from Niger last year appeared in a Tripoli court on Sunday at the start of a trial on murder charges but the judge adjourned his case until July.
Saadi, who had a brief career as a soccer player in Italy and had the reputation of a playboy during his father's long rule, appeared in the Tripoli courtroom wearing a blue jumpsuit and watched the proceedings from behind bars.
"The trial of Saadi Gadhafi has been adjourned today by the court of south Tripoli until July 19," the chief of the investigation office of the attorney-general, Sadiq Al-Sour, told Reuters. "The defense lawyers had asked for more time to read the case file and prepare for a plea."
Saadi Gadhafi faces charges of killing a soccer player and unlawful imprisonment.
Since the 2011 fall of Gadhafi, Libya has slipped deeper into chaos with two rival governments and the armed factions that back them fighting for control. Islamist militants have gained ground during the period of lawlessness.
Gadhafi's more prominent son, Saif al-Islam, is being held captive by fighters in the western Libyan town of Zintan. They refuse to hand him over to a government they deem too weak to hold him.
Since escaping Libya in 2011, Saadi had been held under house arrest in the Niger capital Niamey. Libyan authorities believe he was active from there in fomenting unrest in southern Libya. He was extradited back to Libya in March 2014.
(Reporting by Ahmed Elumami; Writing by Patrick Markey; Editing by Gareth Jones)
© Copyright Thomson Reuters 2023. All rights reserved.