Gallup: Fewer Americans Say Race Relations Have Improved Under Obama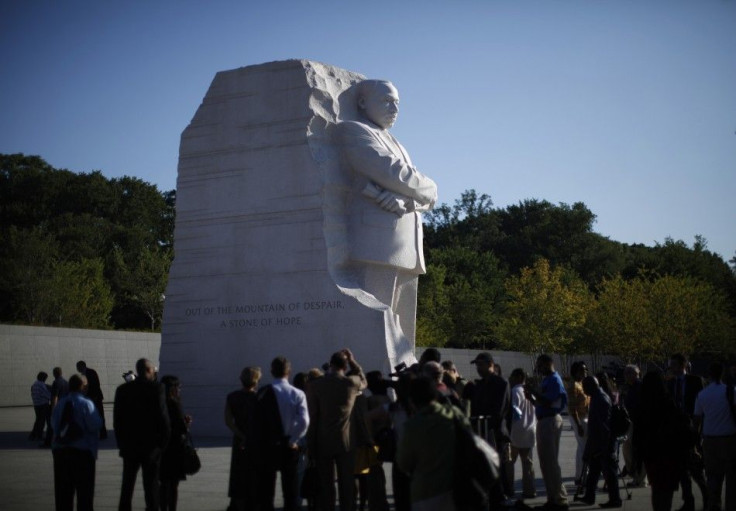 Americans are less inclined to believe that having a black president has improved U.S. race relations than they were during the first year of Barack Obama's presidency, according to a recent Gallup poll.
However, the poll found that Democrats, young adults, and black voters are more likely to perceive a positive advance in race relations since the election of the nation's 44th President.
Approximately 35 percent of Americans surveyed, which includes 48 percent of blacks and 31 percent of whites, said they thought race relations have gotten better since President Obama was elected, compared to 23 percent who said the state of race relations had declined. Forty-one percent said that electing the nation's first black president has not affected the issue.
The findings were based on an USA Today/Gallup poll conducted in advance of the Aug. 28 dedication of a national memorial to Dr. Martin Luther King, Jr. in Washington, D.C. The dedication is being held on the 48th anniversary of the civil rights activist's I Have a Dream Speech, where he famously made an appeal for racial equality and harmony.
A handful of key figures from the civil rights era are scheduled to speak at Sunday's dedication ceremony, along with King's family, the Rev. Jesse Jackson, and President Obama.
While a healthy number of Americans still have faith that President Obama's time in office will improve race relations, it is significantly less than the 70 percent who predicted the issue would get better just a day after he was elected president in November 2008. Despite the decline, 52 percent of Americans are still optimistic that race relations will continue to get better in the future as a result of Obama's presidency, compared to 11 percent who said it will get worse.
Although they may be inclined to believe race relations will improve, the poll found that less Americans believe President Obama's election have been one of the most important advances for the country's black population in the last century. Seventy-one percent of those surveyed said Obama's election was groundbreaking in that regard immediately after he was declared president, compared to 58 percent in 2009 and 42 percent during the most recent poll.
Interestingly, an Aug. 19 Gallup poll found many Americans believe lawmakers need to do more to improve the state of race relations. Of those surveyed, more than half of blacks - 52 percent - said new civil rights laws are needed in the U.S., compared to 15 percent of whites, suggesting that separate but equal communities may continue to exist in some degree.
© Copyright IBTimes 2023. All rights reserved.