Geithner Travels to Germany to Put Pressure on Eurozone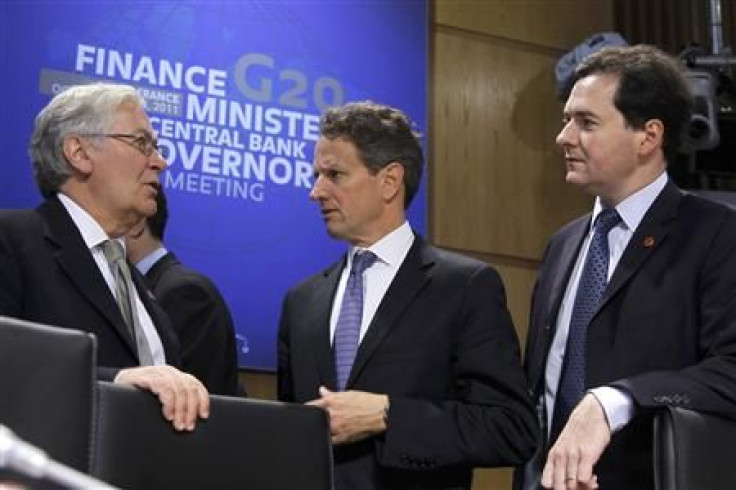 U.S. Treasury Secretary Timothy Geithner arrived in Germany on Tuesday to advocate for Eurozone officials to definitively resolve the debt crisis.
Geithner, at behest of the U.S., will meet with French President Nicolas Sarkozy and other leaders in an attempt to ensure that the European nations take the necessary measures to not default.
Geithner arrives in Europe days before a planned Eurozone summit in Brussels to put forth a decisive plan of action. Geithner's role, according to one scholar, will be to stress the importance of fixing the issues before widespread defaults.
With this trip, I think the Secretary will bring the message that time is running out and this is the last chance the Europeans have to fix the situation before we have a full- blown systemic crisis, Domenico Lombardi, a former International Monetary Fund board member, who's now a scholar at the Brookings Institution, told Reuters.
I think the U.S. tone will be much more firm - it has changed from being more interlocutory to more authoritative, he added.
The U.S. is forced to take an active role because if Eurozone nations default it could hurt its own economy. It's advantageous for the country to get involved in hopes of mitigating the issues because the U.S. also faces budget strains, said one former Geithner adviser.
In the end, the Europeans hold their fate in their hands, but the problem is their fate is our fate, said Edwin Truman, a former adviser to Geithner at the Treasury. There's no doubt that their futzing around for the last two years has adversely affected the U.S. economy -- and the world economy. One cannot say that too strongly.
The arrival of Geithner comes a day after Standard & Poor's threatened it could downgrade as many as 15 of 17 Eurozone countries, including top-rated France and Germany, within the next 90 days. The announcement sent European markets reeling in early Tuesday trading, but ultimately could be a positive if it leads officials to take the necessary measures to ensure solvency.
It highlights the importance of the weekend, Jim O'Neill, the chairman of Goldman Sachs Asset Management, told Reuters. If they [EU leaders] come up with something along the lines they have been talking about, I doubt [S&P] will go through with it.
S&P's announcement mitigated the positive bump markets saw after German Chancellor Angela Merkel and Sarkozy unveiled a joint plan that seeks to enforce budget discipline throughout the Eurozone. The plan includes automatic penalties for nations that let debts get out of control, as well as a bailout fund for nations under distress.
© Copyright IBTimes 2023. All rights reserved.
FOLLOW MORE IBT NEWS ON THE BELOW CHANNELS