Genocides And Goals: Would You Go To A Soccer Tournament In Darfur, Sudan?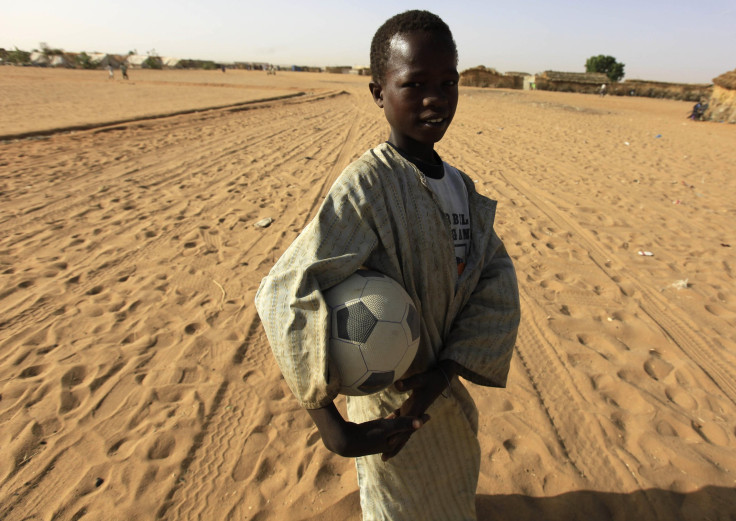 Darfur, the remote and deeply troubled region of western Sudan that witnessed appalling acts of violence and genocide during a bloody civil war that erupted in 2003, will host something as mundane as a soccer tournament, in an attempt to restore a sense of order and normalcy to the area.
The Council for East and Central Africa Football Associations, or Cecafa, said Darfur will host the 2013 Kagame Cecafa Club Championships in June, according to BBC.
The tournament was initially scheduled to be held in Addis Ababa, Ethiopia, but was switched at the last minute, because the Ethiopian facilities were not prepared for the event so soon.
SuperSport reported that Cecafa officials are satisfied that the Darfur region is secure enough to host a soccer tournament, after a number of peace treaties have been enforced following the end of the guerrilla war.
"We are here on a one-week working visit, and our delegation is led by Cecafa Secretary Nicholas Musonye," Cecafa media officer Rogers Mulindwa told SuperSport.
"We were airlifted [to Darfur] ... and the place is far from what we hear about it. It is calm and peaceful."
Musonye asserted that the war-town area is "90 percent ready" to host the games.
"Two football stadiums in Al Fashir City -- Al Nuggaa [capacity 15,000] and Al Fashir [45,000] -- were of impressive quality and so were hotel accommodations and transport," he told the BBC.
"We shall announce other developments on Tuesday on venues and other issues as pertains to the tournament."
Cecafa officials claim they are "encouraged" by the progress the Darfur region has made in terms of peace and stability in recent years.
But Musonye added, "Training pitches are a challenge. The hosts will try and make that better by the time of the event," according to StarAfrica.
Osman Mohammed Yousef Kibir, the governor of North Darfur, will be one of the sponsors of the soccer tourney.
About a dozen clubs from across East and Central Africa, including last year's champions, the Young Africans of Tanzania, are expected to attend the tournament.
However, it is unlikely that some games of soccer will be sufficient to erase Darfur's legacy as a place of horrific bloodshed and genocide directed at black Sudanese by government-sponsored Arab militia.
The dreaded Janjaweed militia descended on Darfur about a decade ago, destroyed more than 400 villages, raped and killed untold hundreds of thousands and drove millions of civilians into homelessness.
Sudanese President Omar al Bashir remains under indictment for war crimes charges lodged by the International Criminal Court.
© Copyright IBTimes 2023. All rights reserved.
FOLLOW MORE IBT NEWS ON THE BELOW CHANNELS