George Zimmerman Trayvon Martin Case: No Civil Rights Charges For Teenager's Killer, Report Says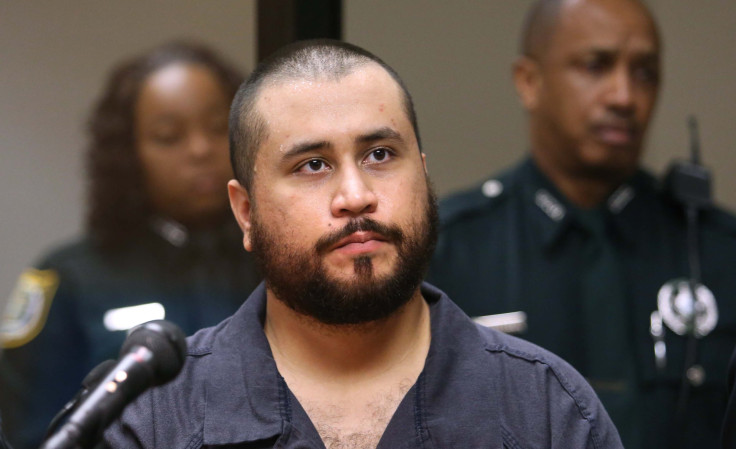 Update (2:07 p.m. ET): The Justice Department confirmed that its independent investigation found insufficient evidence for federal criminal civil rights charges against George Zimmerman in the Feb. 26, 2012, death of Trayvon Martin. "The death of Trayvon Martin was a devastating tragedy," Attorney General Eric Holder said in a statement. "Though a comprehensive investigation found that the high standard for a federal hate crime prosecution cannot be met under the circumstances here, this young man's premature death necessitates that we continue the dialogue and be unafraid of confronting the issues and tensions his passing brought to the surface. We, as a nation, must take concrete steps to ensure that such incidents do not occur in the future."
---
George Zimmerman, the Florida man who was acquitted of a murder charge in the death of Trayvon Martin in 2012, will not face federal civil rights charges for killing the unarmed teen, the Justice Department is expected to announce soon. Martin's family, who on Thursday will mark three years since his death, will be notified by justice officials that Zimmerman, who shot the 17-year-old after a confrontation in a suburban Florida neighborhood, did not violate any civil rights, according to a report by ABC News. The findings of the Justice Department's investigation were expected to come with an announcement about another probe in the death of another unarmed teenager, Michael Brown, in Ferguson, Missouri, last summer.
Zimmerman, a former neighborhood watchman in a gated community in Sanford, Florida, had been charged and tried for second-degree murder. But in July 2013, a jury acquitted Zimmerman, saying prosecutors didn't have enough evidence to prove his actions were not self-defense, after the two had engaged in an apparent scuffle. The case sparked protests and discussions over race in the U.S. because Martin, an African-American, was walking to his father's home with candy and a soft drink in a hooded sweatshirt.
Zimmerman, who is Hispanic and was not a police officer, was reportedly a participant in a neighborhood watch program affiliated with the local police. But protests over racial profiling and excessive use of force by police against young black men were sparked by Martin's death and renewed following the death of 18-year-old Michael Brown in Ferguson last August. A white police officer, Darren Wilson, shot Brown after a confrontation at the officer's vehicle.
In the Ferguson case, the Justice Department was conducting two probes, but it has already hinted that federal civil rights charges for Wilson in Brown's death were unlikely. The department was also looking into whether the Ferguson police department has routinely discriminated against and targeted African-American residents in the St. Louis suburb. The U.S. Attorney's Office in New York City is investigating the case of Eric Garner, who died after a police officer placed him in a chokehold during an arrest for selling loose cigarettes.
© Copyright IBTimes 2023. All rights reserved.