Georgia On His Mind: Bidzina Ivanishvili, Billonaire Challenger in October Election, Wants To Shake Things Up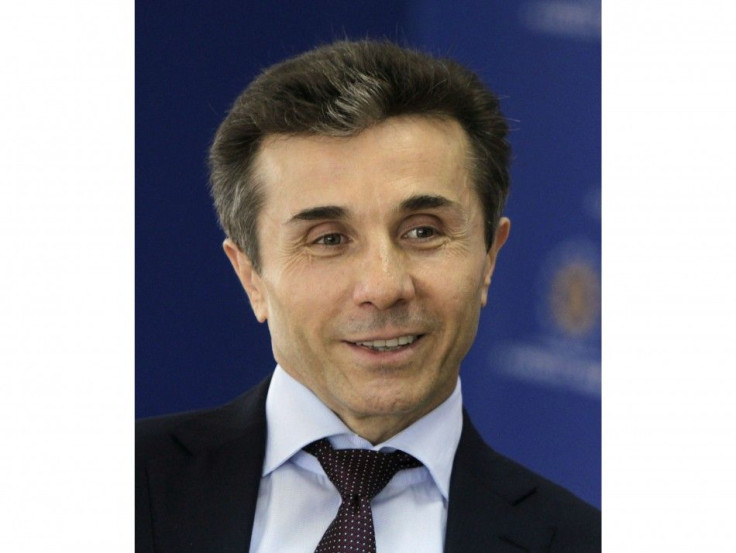 "Georgia Dream," the new opposition party in the October parliamentary elections in Georgia, is more than just the sentiment of a Ray Charles song. And this, in any case, isn't the Georgia that Charles sang about -- it's the other one, the ex-Soviet republic in the Caucasus.
The party and its leader, billionaire Bidzina Ivanishvili, are currently polling neck-and-neck with the incumbent United National Movement and current President Mikheil Saakashvili. According to analysts, Ivanishvili, if elected, could substantially shake things up.
Saakashvili and his party have been in power since the Rose Revolution of 2003, when the previous president, Eduard Shevardnadze, was forced to resign after a disputed parliamentary election. Saakashvili has already served two terms, and cannot legally serve a third.
But, said Lincoln Mitchell, a scholar on Georgia and Russia at the Harriman Institute at Columbia University, it's important to remember that this a former Soviet bloc country that is under its fourth single-party rule in 25 years. "It's not North Korea," said Mitchell. "It's freer than that, but it's not France. It's not the U.S. In that context, it's hard to have democracy. These will not be free and fair elections."
And in these countries, said Mitchell, opposition is viewed as treachery, and pluralism is viewed as weakness. This is one reason why the UNM and Saakashvili are attempting to paint Ivanishvili as Russian stooge. Ivanishvili did hold Russian citizenship, which he renounced when he announced his intention to run (at which point the government promptly stripped him of his Georgian citizenship).
Since the Russian invasion in 2008 of South Ossetia, a breakaway region of Georgia, and the subsequent war between the two countries, relations between Georgia and Russia have been rather frosty. After the war, Georgia broke all diplomatic ties with Russia, and Deputy Foreign Minister Grigol Vashadze demanded that all Russian diplomats leave.
But accusations of being in bed with the Kremlin are not working. Ivanishvili is reportedly well-liked in Georgia. He got rich investing in Russian and European banking (Forbes says he's worth about $6.4 billion), and during the last administration, he spent much of his own money to provide people in his hometown of Chorvila with medical care and roads. He also single-handedly financed various church and government projects.
Besides, said Mitchell, "saying someone's a Russian spy in Georgia is like calling Obama a socialist. It'll appeal to the base, but won't sway independent voters." In addition, two of Ivanishvili's advisers are known for having strong ties to the U.S. and the U.N. That may help the wealthy investor-turned-politician deflect charges of being pro-Russian and anti-American by Saakashvili, who is himself U.S.-educated and close to Republican figures such as Sen. John McCain of Arizona.
Latest polling data from the National Democratic Institute shows the gap between Georgia Dream and United National Movement closing. How different would the Georgian government be under Ivanishvili? "Ideologically, there isn't much difference," said Mitchell. "But the sense in Georgia is that they [UNM] have run their course. A new government would bring new energy, and Georgia would have a much better chance of being a real democracy."
© Copyright IBTimes 2023. All rights reserved.