German Catholic Priest Confesses to 280 Counts of Sexual Abuse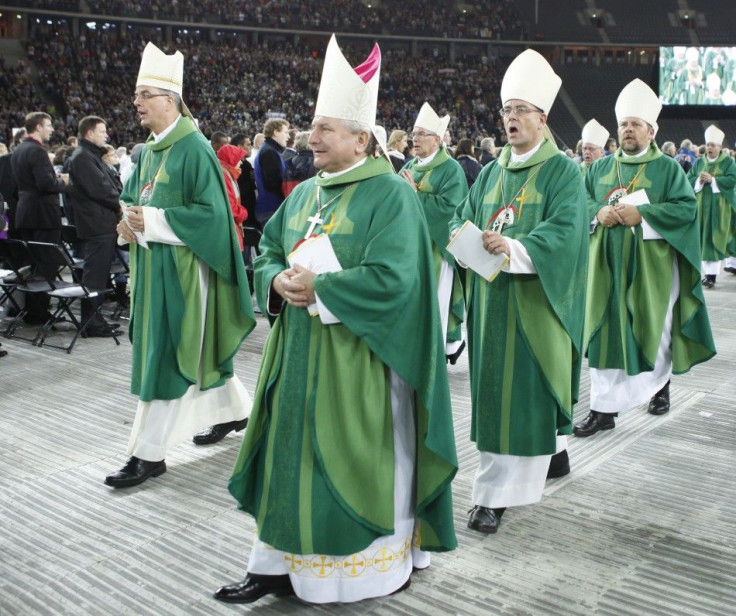 A German Catholic priest admitted in court Thursday to 280 counts of sexual abuse involving three boys in the past decade, adding that he didn't think he was doing anything wrong.
Identified only as Andreas L. in court documents, the 46-year-old admitted to charges of abusing boys since 2004.
The worst aspect is that he exploited their trust, said Klaus Ziehe, the lead prosecutor in the central city of Braunschweig, in comments published by the Sueddeutsche Zeitung newspaper.
The three boys included one who was preparing for his first communion and two brothers during trips that included Disneyland in Paris, Reuters reported. The priest, facing a minimum prison sentence of six to six-and-a-half years, covered his face with a document folder in the courtroom.
He was arrested during the summer, after the mother of one of his earliest victims reported him to authorities.
It was never my impression that the children did not consent, the priest was quoted saying at the trial. And when asked in court if he was a pedophile, he replied: It would be wrong to say 'no,' but to say 'yes' would also fall short of the truth.
Roughly 2,800 pornographic images were also found on the priest's computer, including several of his victims, the BBC reported. In the court-room, some of his former parishioners who came to witness the proceedings, shook their heads or covered their mouths as the charges were read aloud.
Nearly 180,000 German Catholics left the church in 2010, a recent study by the magazine Christ & Welt reported, a 40 percent rise over the previous year. The departures came amid allegations of priests sexually abusing children for decades.
© Copyright IBTimes 2023. All rights reserved.