German Woman Dies While Fighting Alongside Kurds Against ISIS In Syria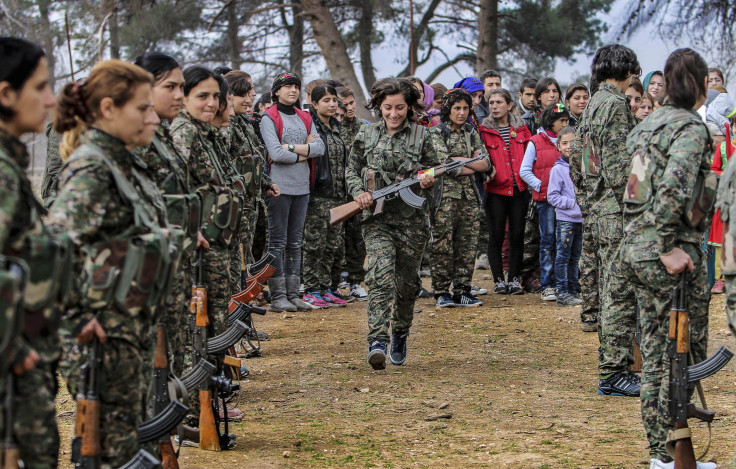 A German woman was killed while fighting alongside the Kurdish forces battling the Islamic State group in Syria, Kurdish officials said Monday. Ivana Hoffman, a 19-year-old native of South Africa, was part of the Kurdish People's Protection Units, known as the YPG.
Hoffman was killed Saturday near the Syrian village of Tel Tamr, YPG spokesman Nawaz Khalil said, according to the Associated Press. She is reportedly the first woman and the third westerner to die while battling with Kurdish forces fighting ISIS. Hoffman's death was also reportedly confirmed by Serdar Sitr, president of the Kurdish Solution Party in Iraq, and the Britain-based Syrian Observatory for Human Rights.
Earlier on Sunday, the British monitoring group claimed that at least 30 Kurdish fighters and ISIS militants have been killed in the battle for Tel Tamr. Nearly 7,000 women in the YPG forces have received the same training as the male fighters, AP reported.
Earlier on Monday, activists claimed that airstrikes conducted by the U.S.-led coalition had attacked a Syrian oil refinery, outside the town of Tel Abyad, which was under the control of ISIS. The Turkish Dogan News Agency released a video that reportedly shows the airstrikes that took place Sunday night.
However, authorities are yet to confirm about the latest airstrikes against ISIS.
© Copyright IBTimes 2023. All rights reserved.